Regular price
$362.00 USD
Regular price
$362.00 USD
Sale price
$362.00 USD
Unit price
per
Sale
Designed to resemble a well-worn shirt that has been patched with a bandana. The areas where the bandana is sewn also appear worn out, creating a unique and distinct look. Each piece is individually hand-dyed, making them truly one-of-a-kind.
The Zimbabwean cotton, bathed in the radiant African sun, is full of vitality and has a strong and robust texture. The tightly-knit fabric of the T-shirt gives it a unique rough and dry touch that sets it apart from others. It offers a fresh and comfortable wearing experience that lasts. With a generous body width like an Aloha shirt and a slightly shorter length, it's an Ocean T-shirt that embodies casual style.
Please note that the fabric and mending technique of the bandana may differ from the photo, and it is not possible to choose a specific variation. Each piece tells its own story through its unique appearance.
SIZE GUIDE
MATERIAL
View full details
Futatabi Indigo Tenjiku 908 Bandana-mended Ocean T-shirt
Regular price
$362.00 USD
Regular price
$362.00 USD
Sale price
$362.00 USD
Unit price
per
Sale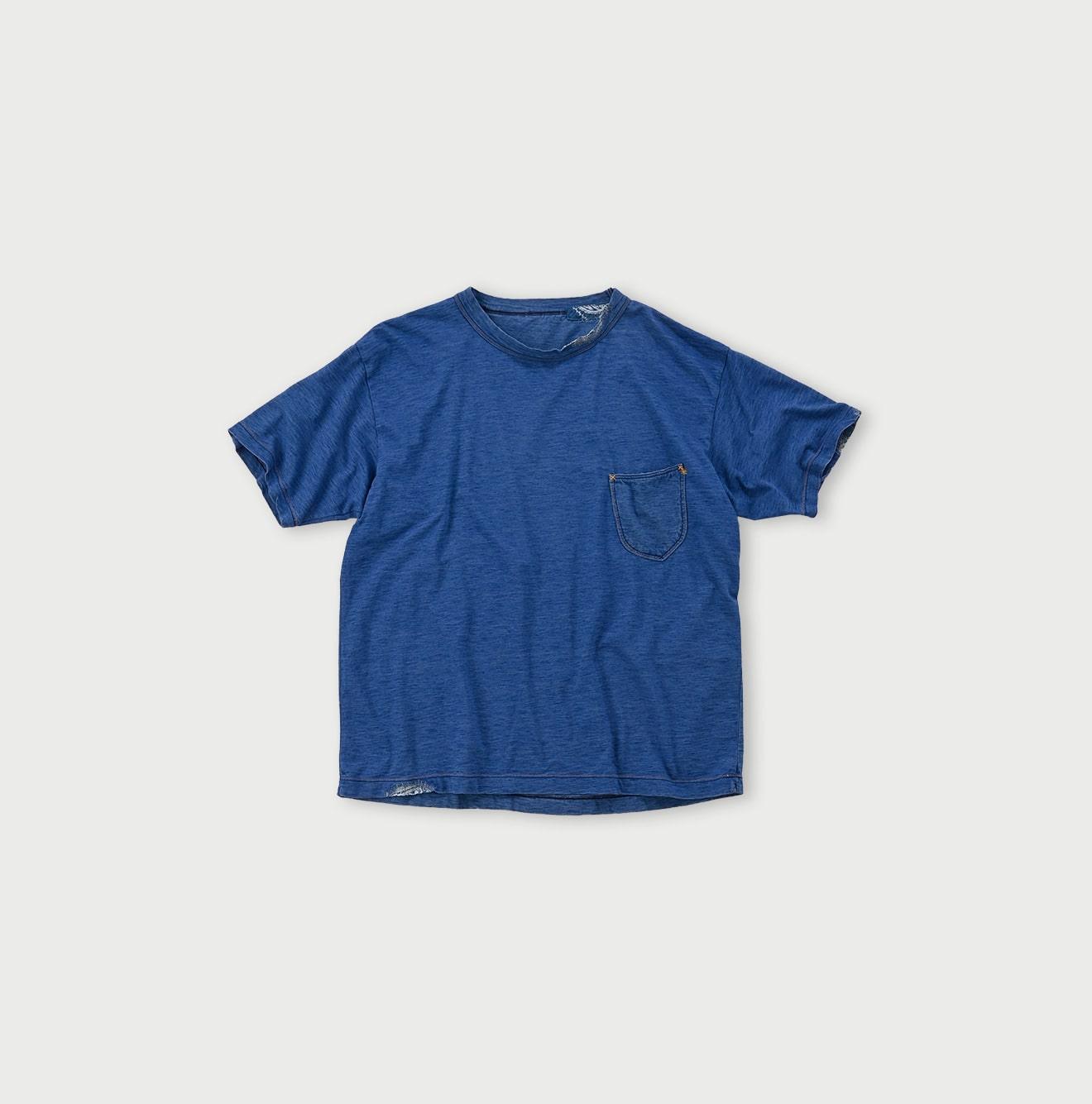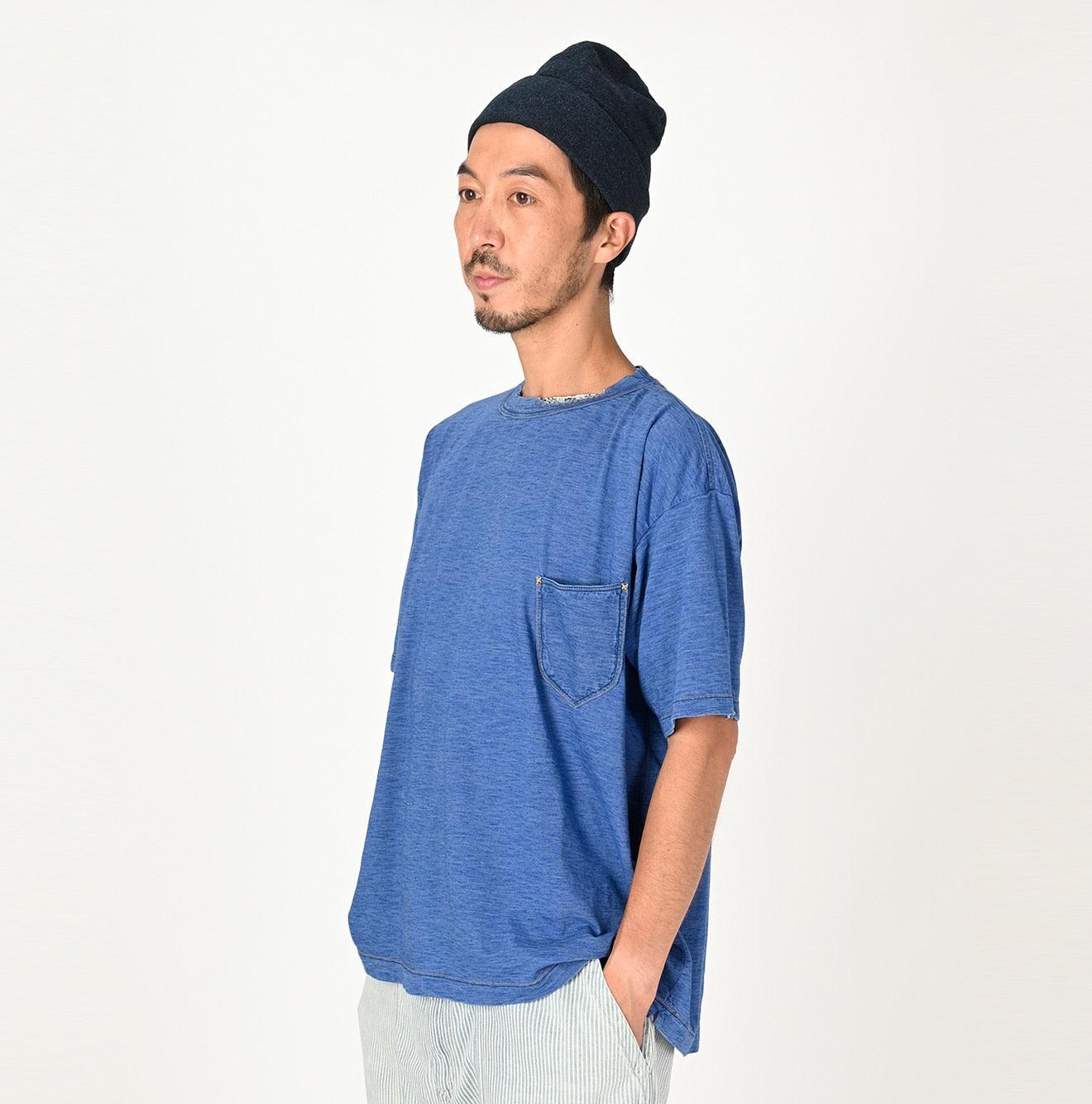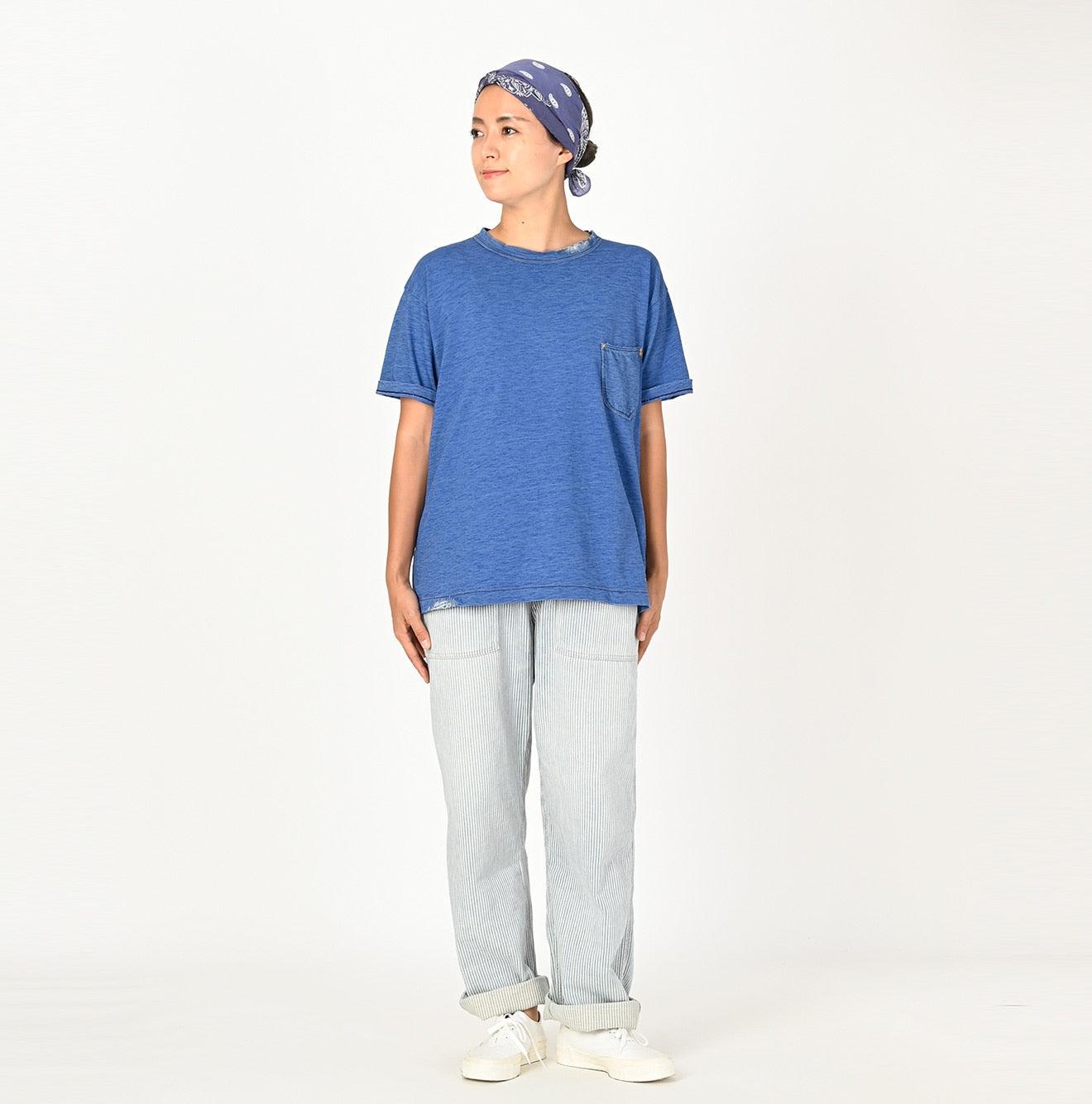 Size guide
IN CENTIMETER
SIZE
CHEST
LENGTH
SHOULDER
WIDTH
SLEEVE
LENGTH
02- S
116
66
51
23
03- M
120
68
53
23
04- L
126
72
56
24
05- XL
134
73
59
25
IN INCH
SIZE
CHEST
LENGTH
SHOULDER
WIDTH
SLEEVE
LENGTH
02- S
45.70"
26.00"
20.10"
9.10"
03- M
47.20"
26.80"
20.90"
9.10"
04- L
49.60"
28.30"
22.00"
9.40"
05- XL
52.80"
28.70"
23.20"
9.80"
MODEL HEIGHT 165cm (5'5")
WEARING SIZE 02 - S
MODEL HEIGHT 180cm (5'11")
WEARING SIZE 04 - L

Please note that the sizes listed above are standard.
There may be a slight size deviation depending on the product. Please refer the size chart shown below.


Country Original / Material
PRODUCT NUMBER:60670197
COUNTRY ORIGIN:Japan
MATERIAL:Cotton 100%
The color gently fades over time due to the natural characteristics unique to indigo dye. Please wash by itself or with similar colors. Cherish your indigo products just like our beloved bunny friend, and enjoy them while being mindful of the following points of caution.