Regular price
$942.00 USD
Regular price
$942.00 USD
Sale price
$942.00 USD
Unit price
per
Sale
Embrace the carefree charm of our Doamahira Garden Balsam Easy Skirt, thoughtfully designed with a wide elastic waistband and ample gatherings, resulting in a delightfully airy and flowing silhouette.

Inspired by the vibrant beauty of summer's landscape, we've adorned the skirt with the vivid hues of Balsam flowers. Just like these blossoms bask in the sun, bloom with exuberance, and playfully scatter away like fireworks at the end of summer, our skirt captures their fleeting elegance. Boldly and artfully placing these delicate flowers on the fabric, we've also incorporated subtle thin stripes as a secret touch, adding depth and richness to the overall design.

Crafted from lightweight plain-woven cotton, this skirt promises to become softer and even more gentle to the touch with each wash. The low-maintenance nature of this fabric makes it a delightful addition to your wardrobe.
SIZE GUIDE
MATERIAL
View full details
Indigo Doamahira Garden Balsam Easy Skirt
Regular price
$942.00 USD
Regular price
$942.00 USD
Sale price
$942.00 USD
Unit price
per
Sale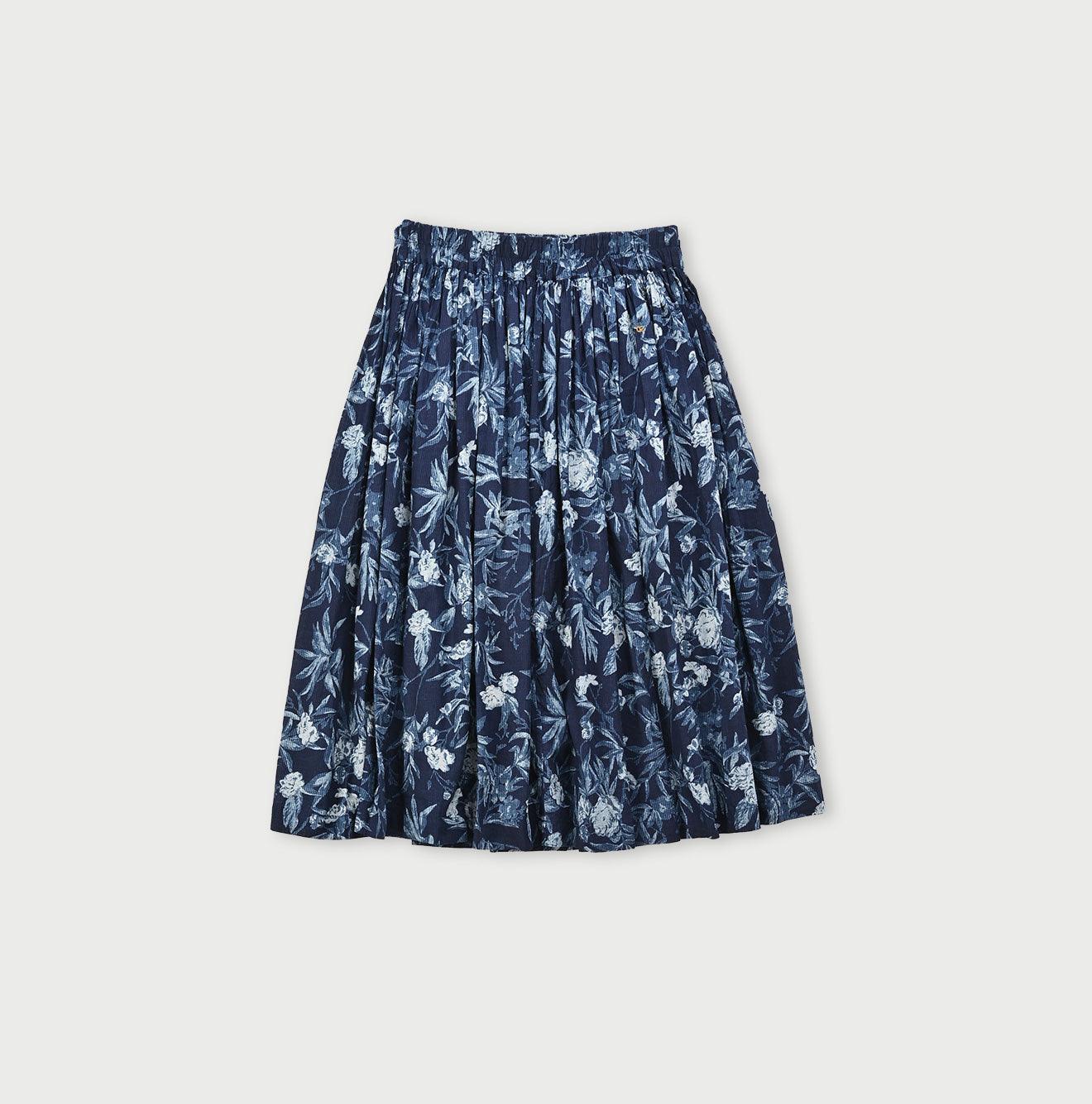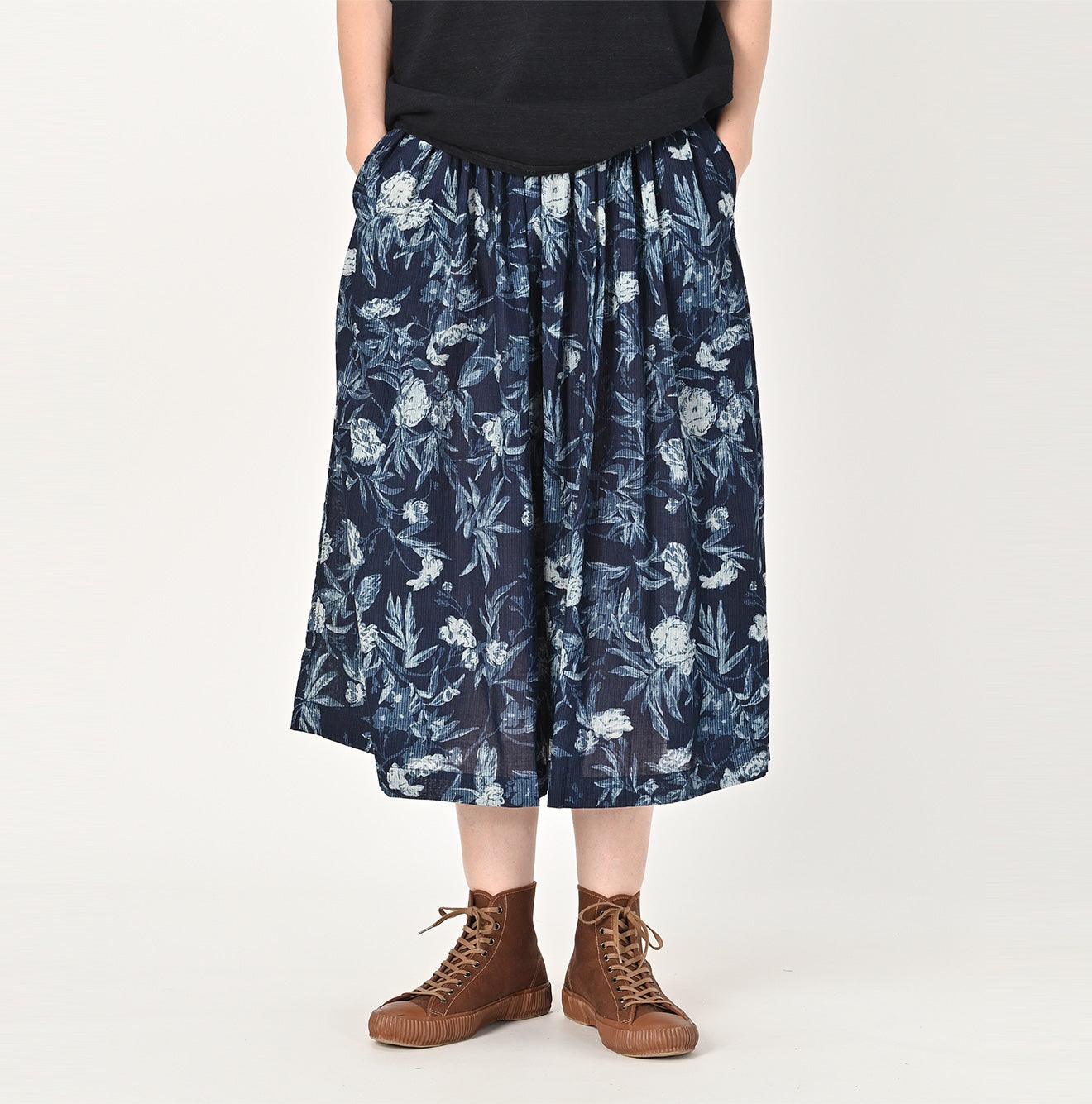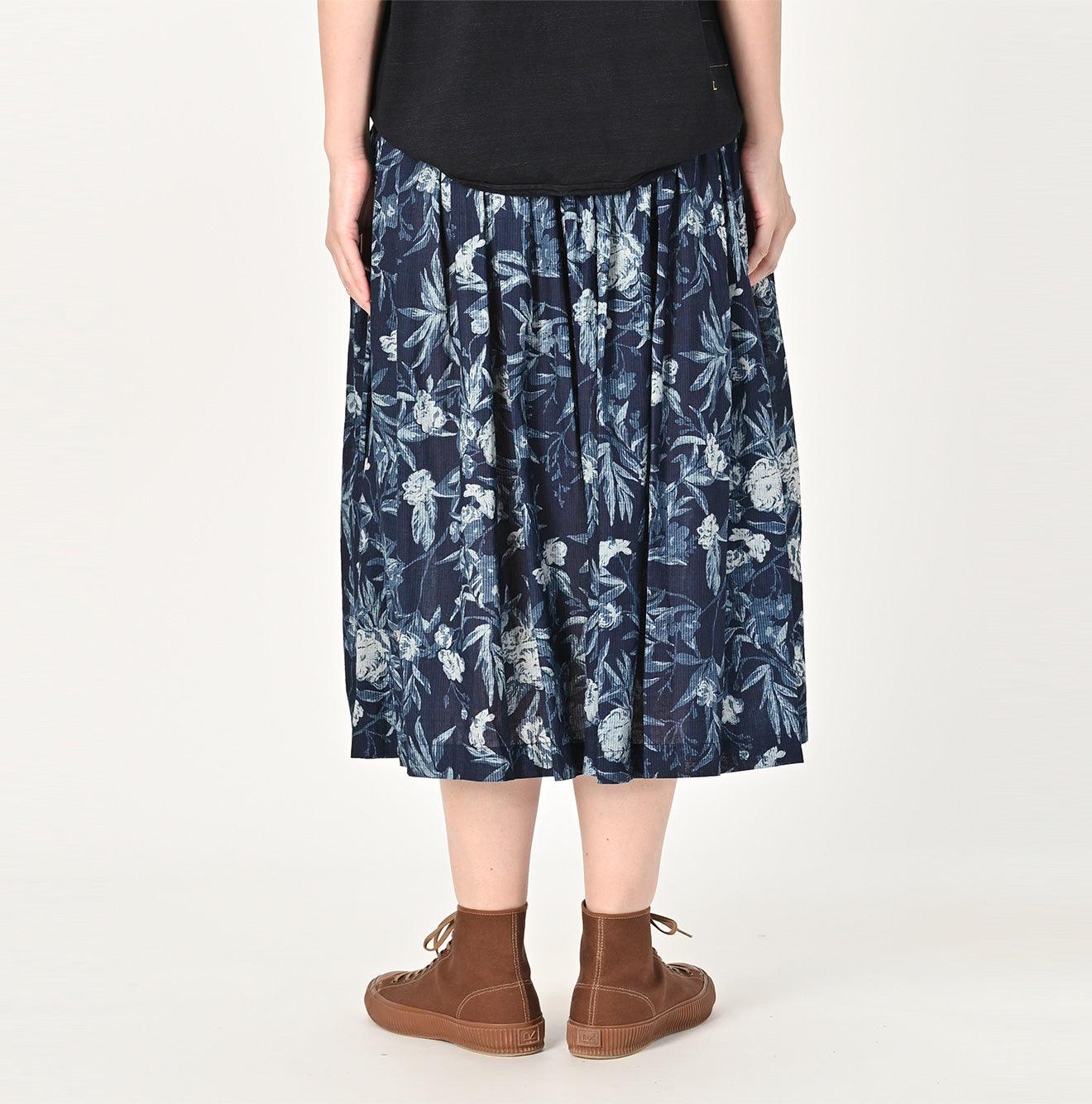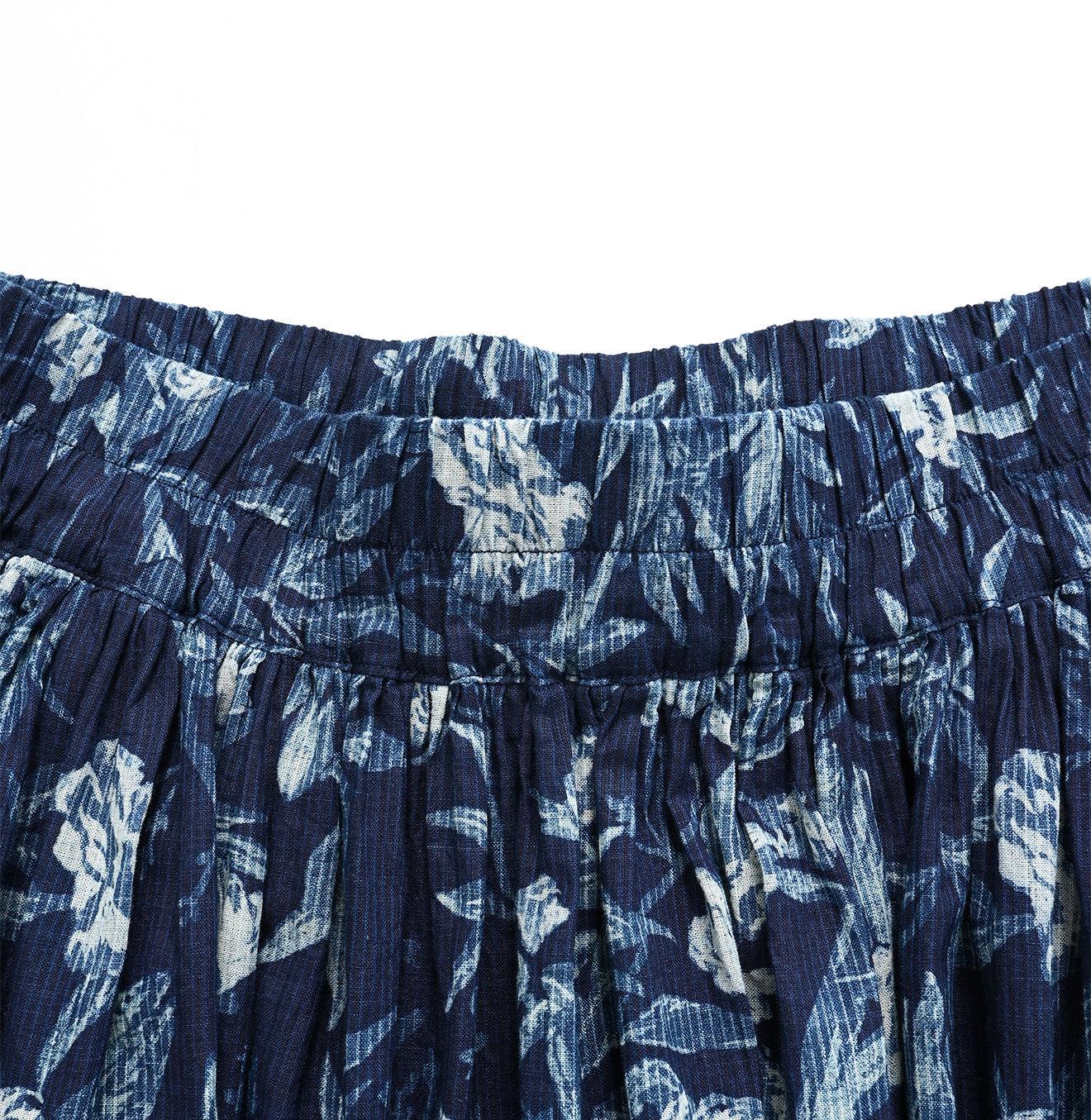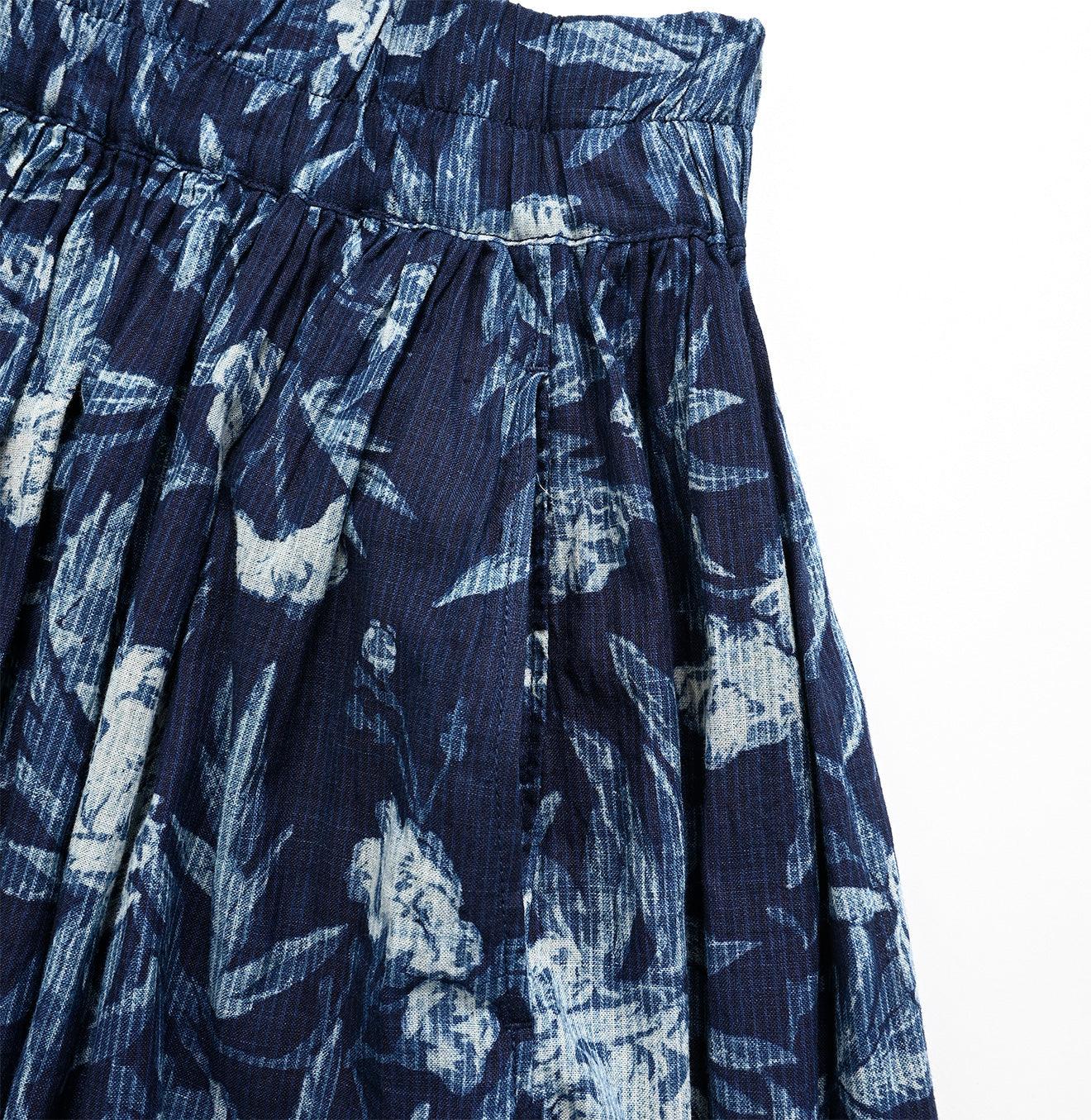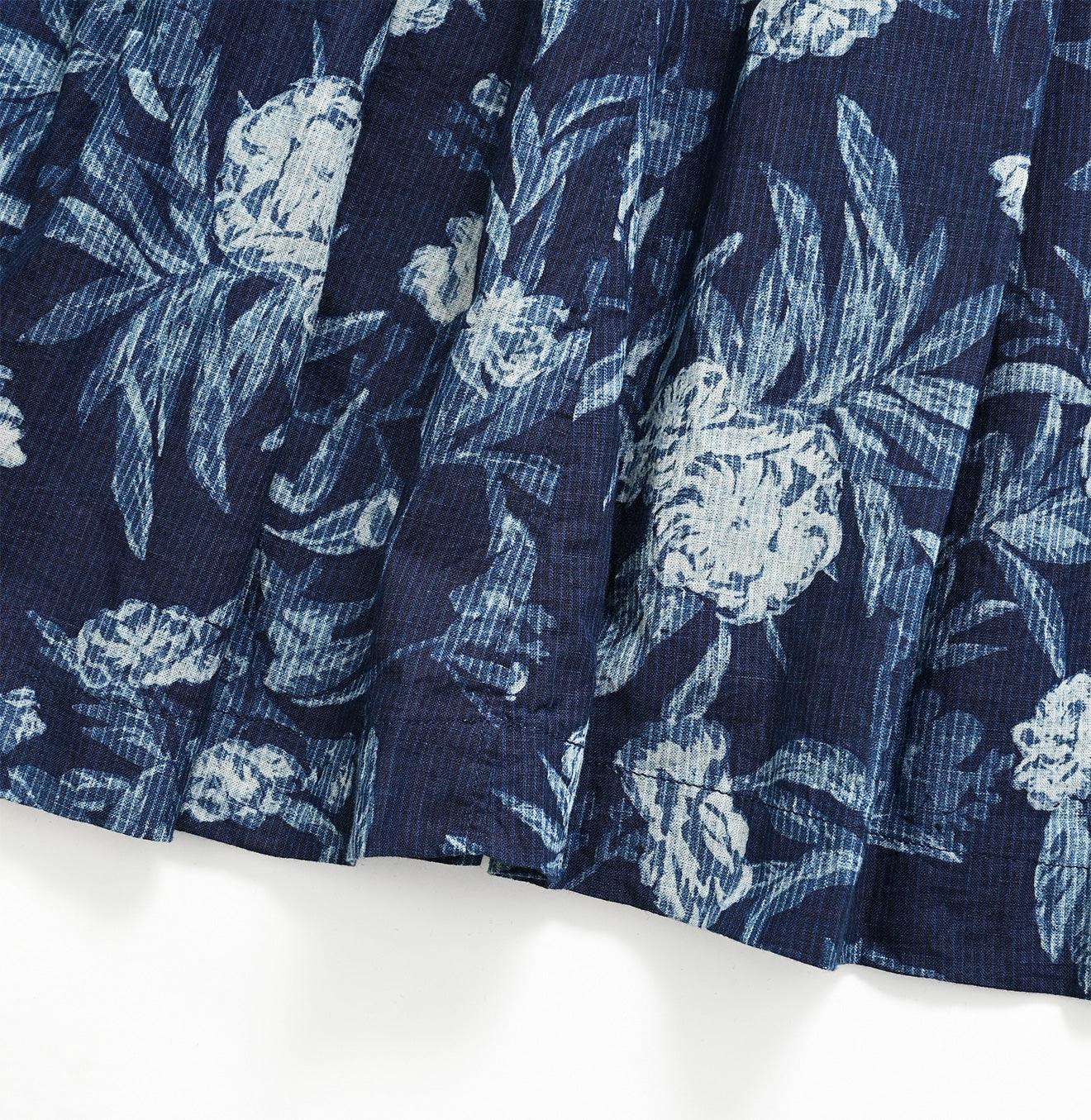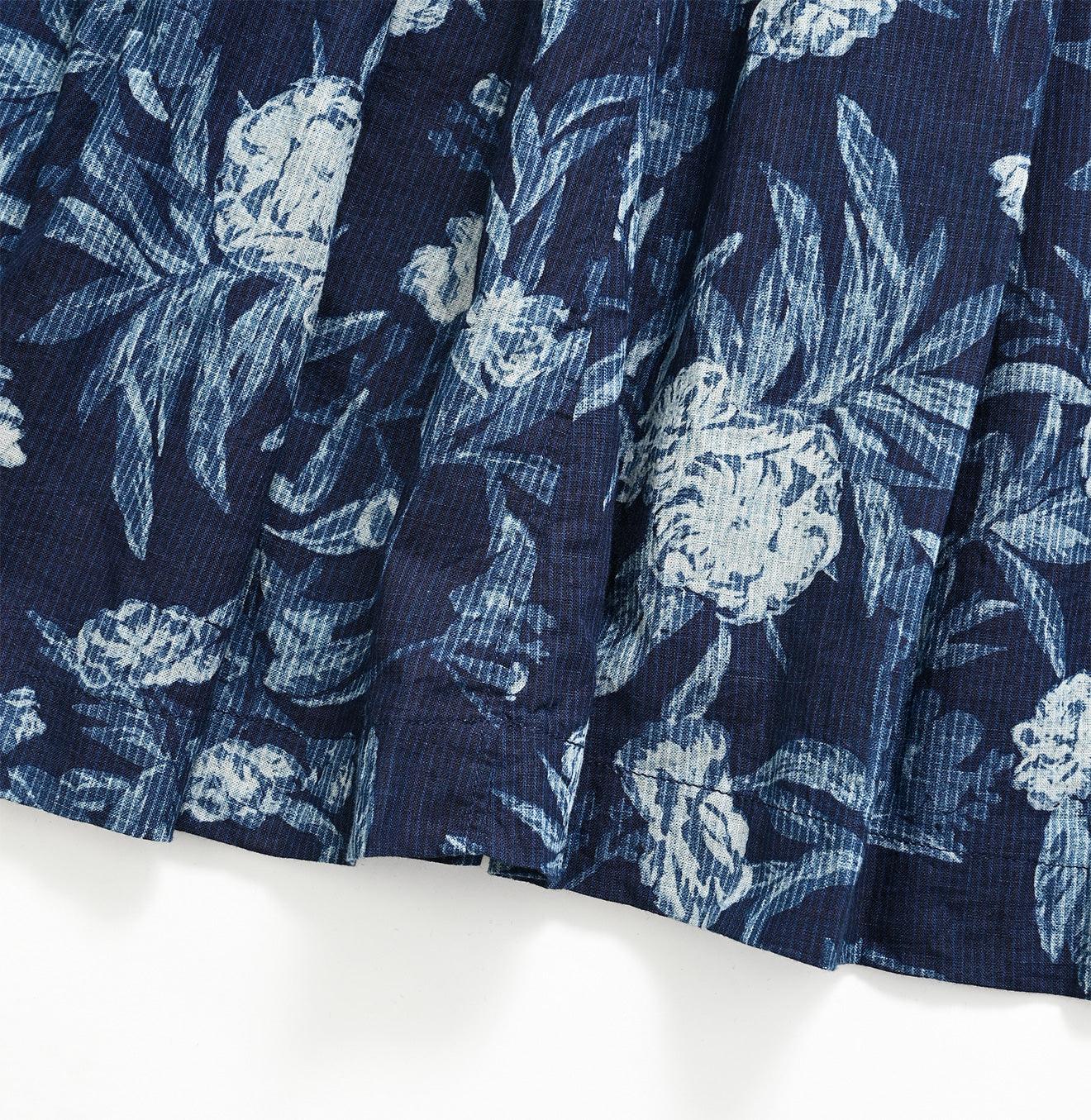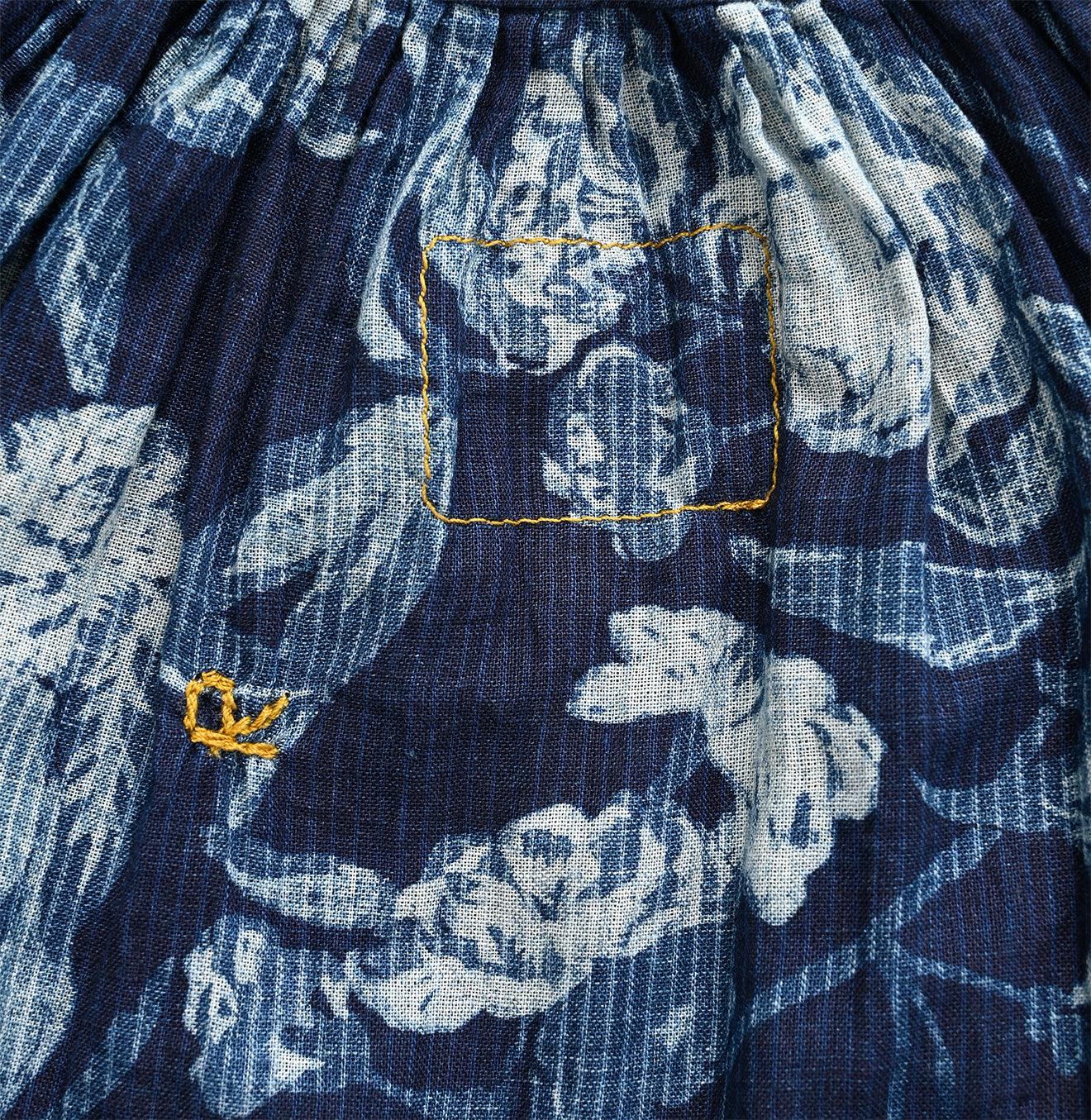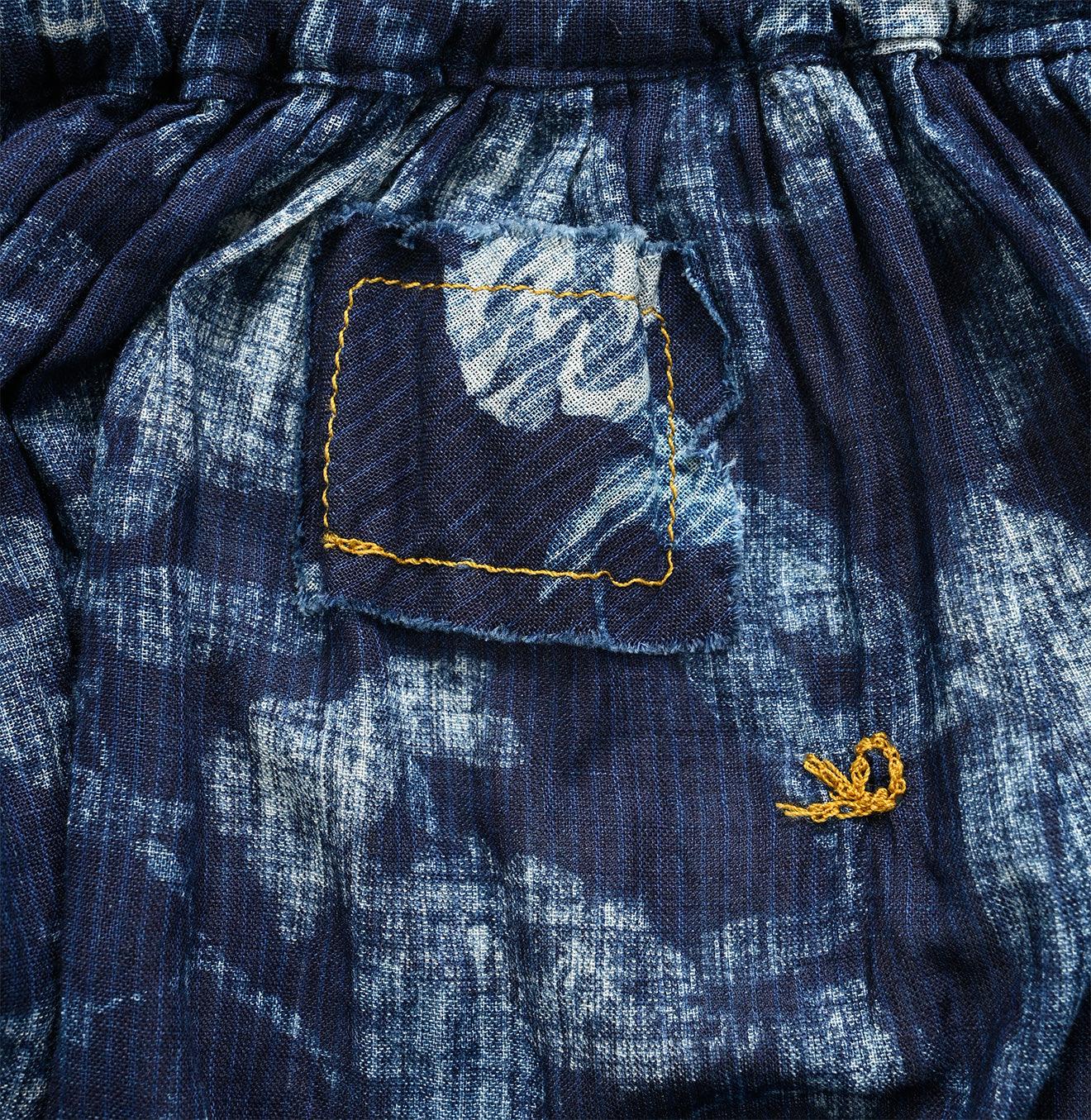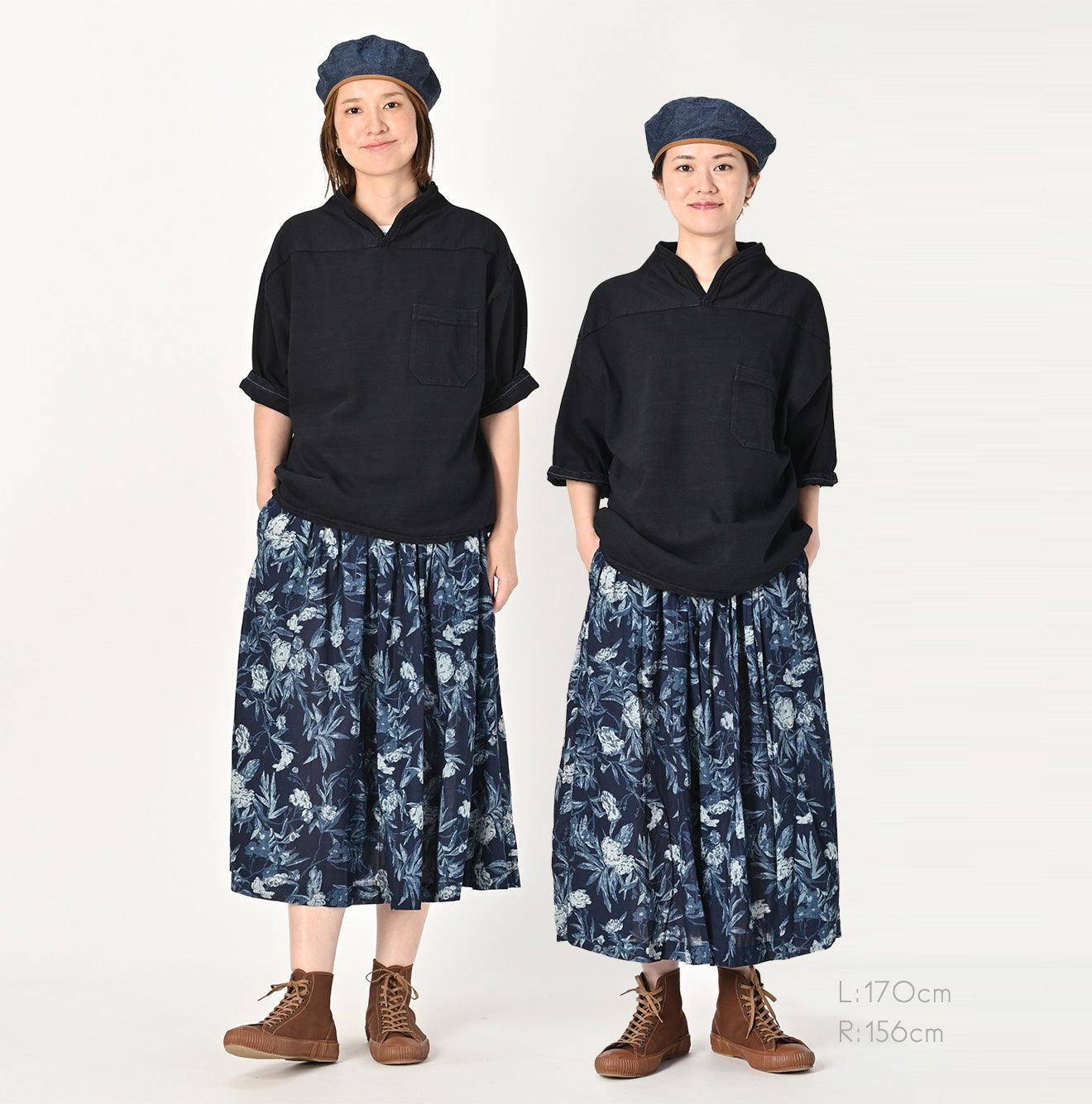 Size guide
IN CENTIMETER
SIZE
WAIST
FULL
LENGTH
00 - Free
74
77
IN INCH
SIZE
WAIST
FULL
LENGTH
00 - Free
18.50"
30.30"
MODEL HEIGHT 170cm (5'7")
WEARING SIZE 00 - Free

Please note that the sizes listed above are standard.
There may be a slight size deviation depending on the product. Please refer the size chart shown below.


Country Original / Material
PRODUCT NUMBER:70740122
COUNTRY ORIGIN:Japan
MATERIAL:Cotton 100%, ELASTIC WAISTBAND
The color gently fades over time due to the natural characteristics unique to indigo dye. Please wash by itself or with similar colors. Cherish your indigo products just like our beloved bunny friend, and enjoy them while being mindful of the following points of caution.