Regular price
$508.00 USD
Regular price
Sale price
$508.00 USD
Unit price
per
Sale
Crafted in honor of the visionary French architect Charlotte Perriand, the Charlotte5 is a garment inspired by her graceful presence.

Having dedicated over two decades to the art of indigo, we proudly present our 34th iteration, aptly named "Kageironando," which translates to "Shadow Color" in Japanese. Kageironando embodies the deep, enigmatic shades of indigo, resembling the richness of both indigo and black. As time passes, this fabric develops a striking gradient, transitioning from a vibrant blue to a subtle and elegant gray, an evolution that reflects its unique character.

Woven with horizontal threads in a shade reminiscent of rye bread, our Rye Mugi Denim offers a plush and gentle feel when worn, surprising you with a level of comfort that exceeds its appearance. Much like the wholesomeness of a loaf of rye bread, this denim feels comforting and enriching.

Experience the fusion of tradition and innovation in the Rye Mugi Denim Charlotte5 Kageironando Zyu, now available in a 38-inch size – a piece that captures the spirit of Charlotte Perriand and showcases the subtle beauty of indigo craftsmanship in a larger format.
SIZE GUIDE
MATERIAL
View full details
Rye Mugi Denim Charlotte5 Kageironando Zyu 38 inch
Regular price
$508.00 USD
Regular price
Sale price
$508.00 USD
Unit price
per
Sale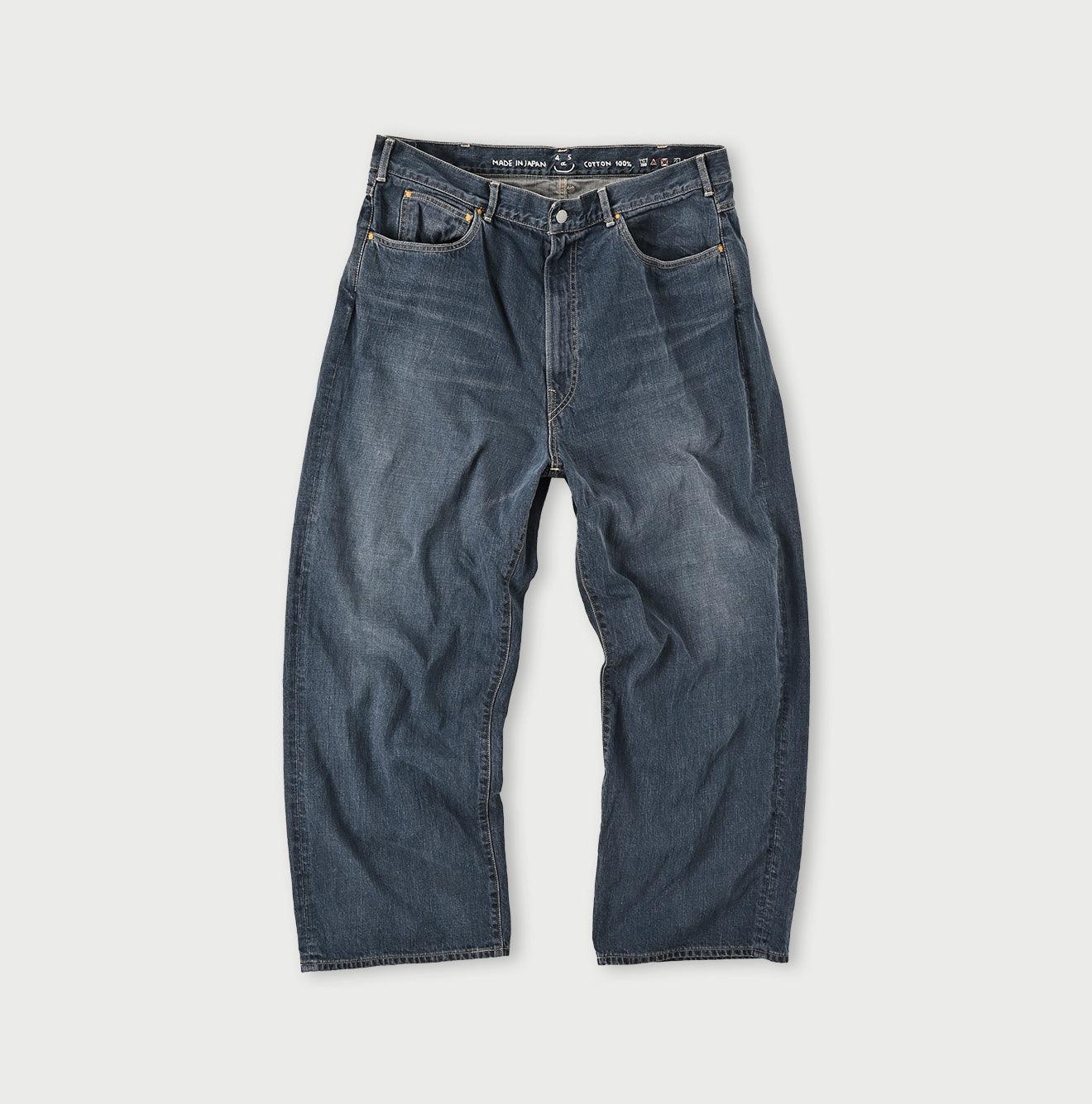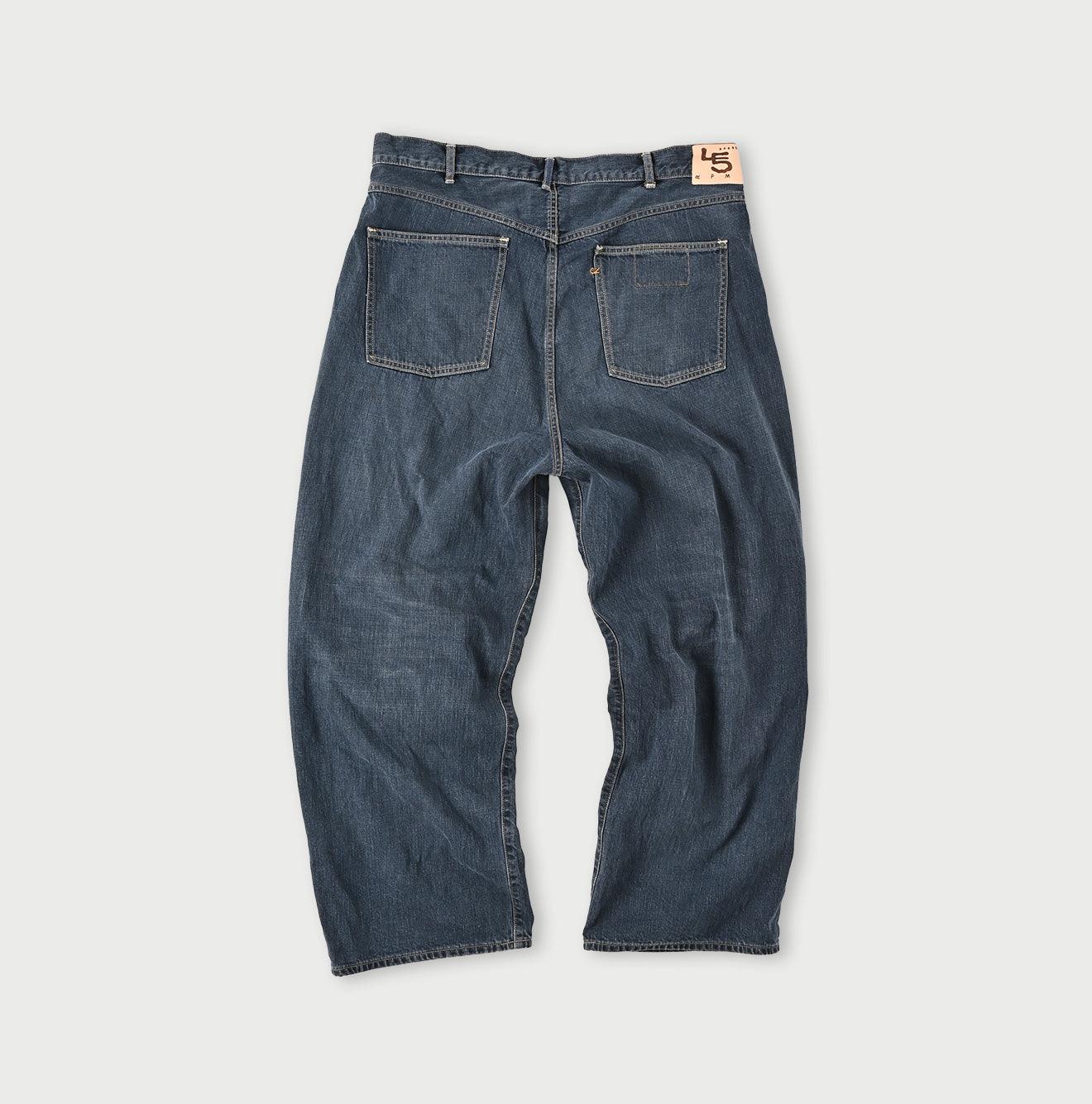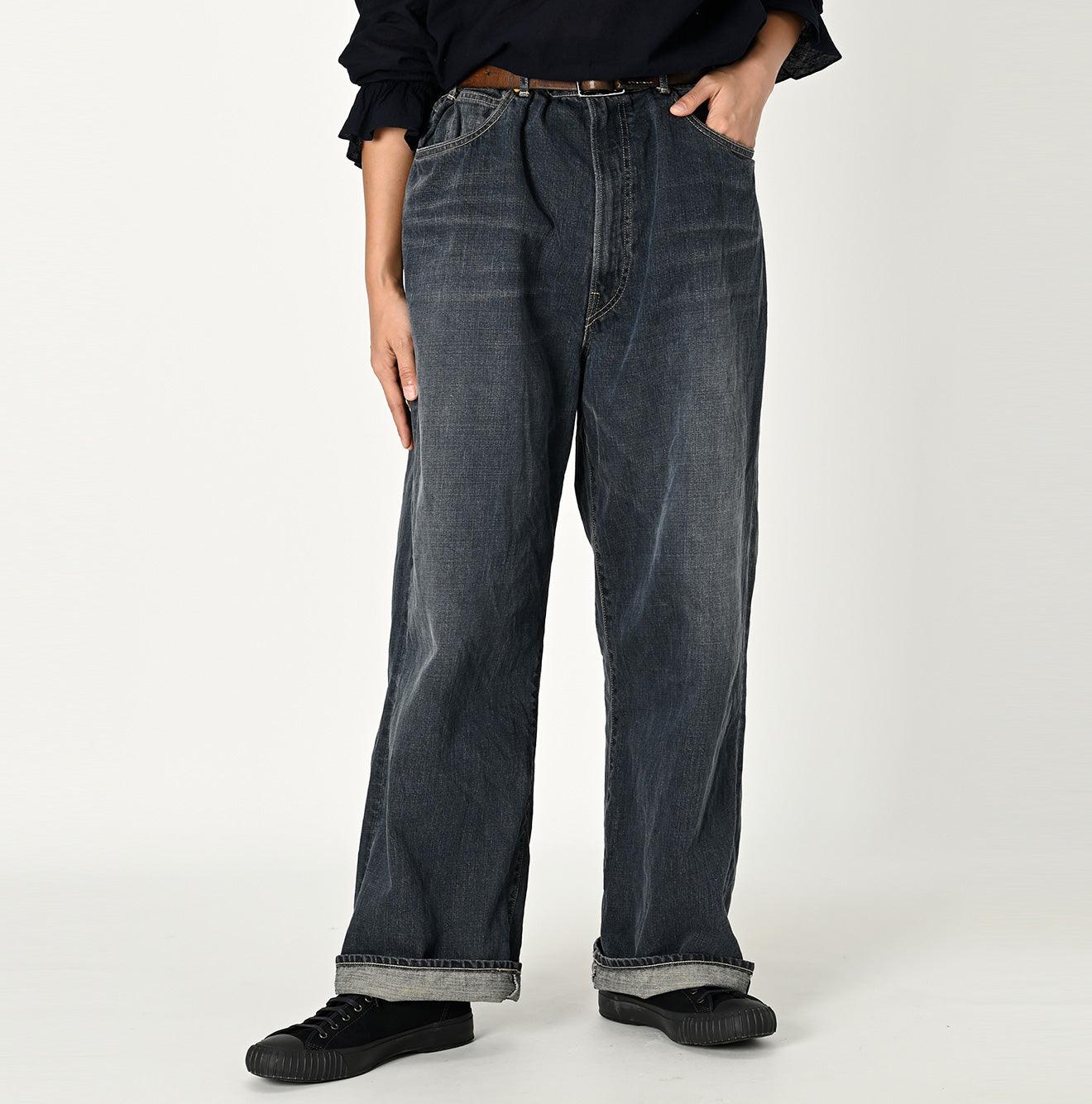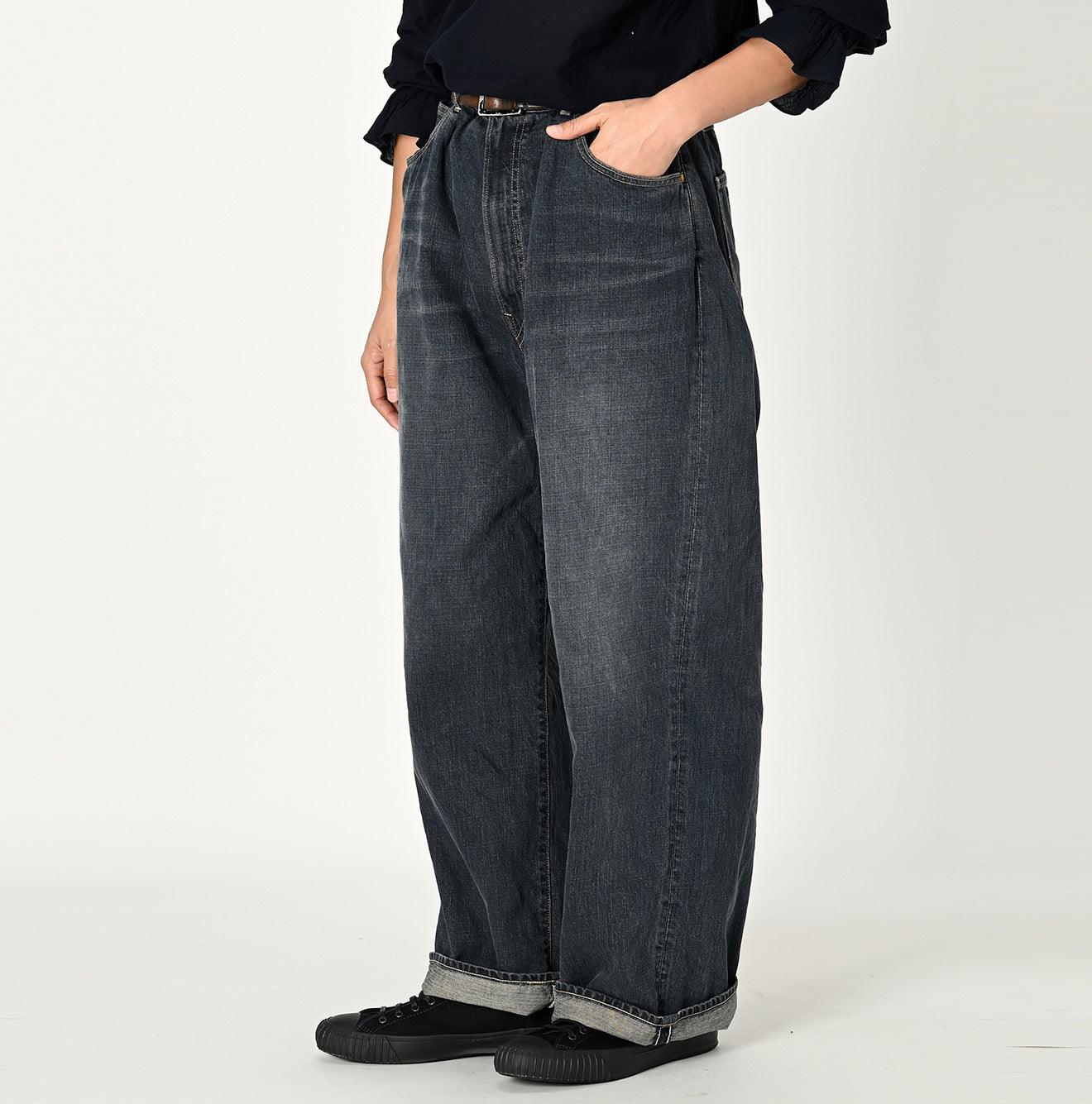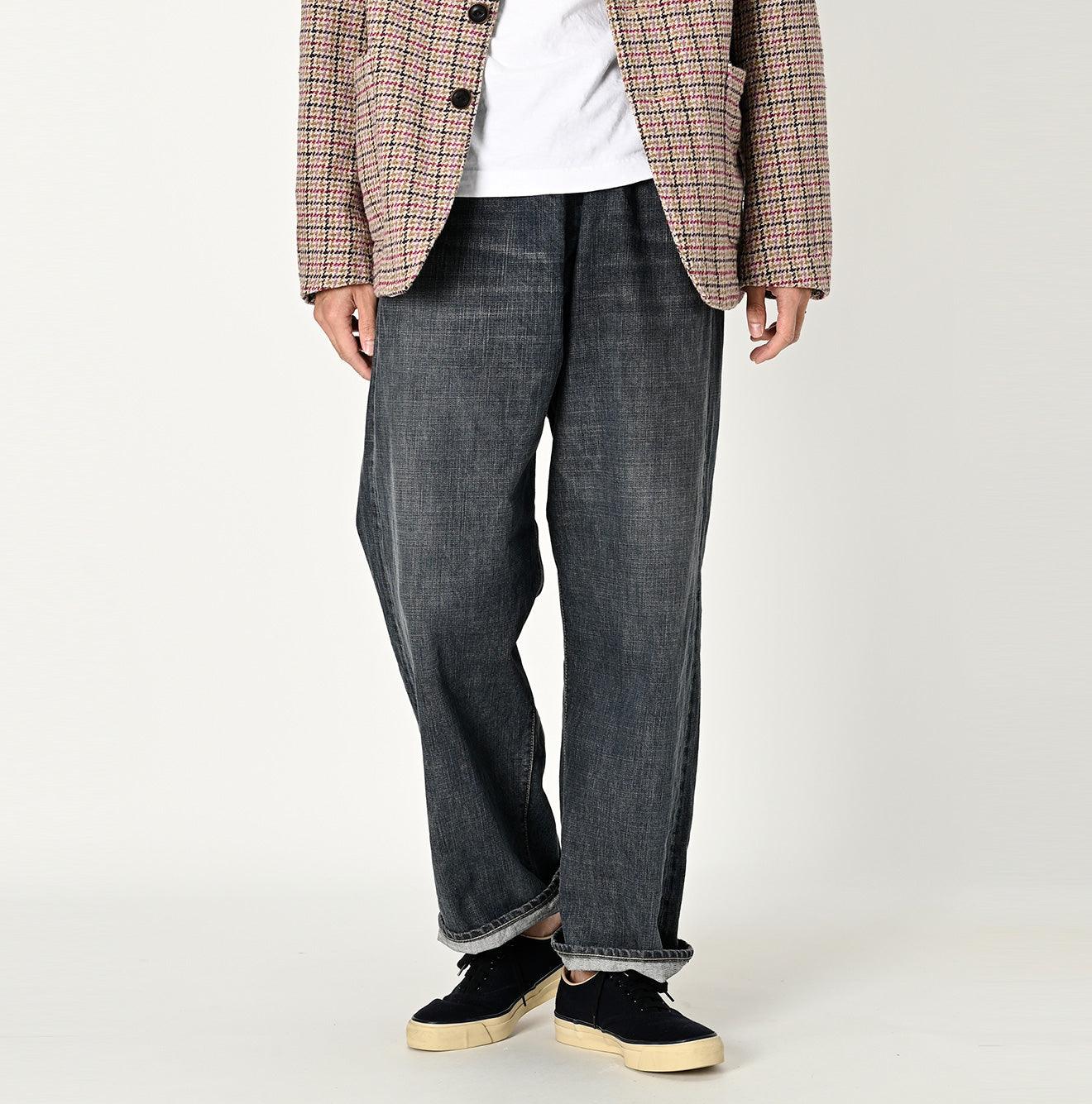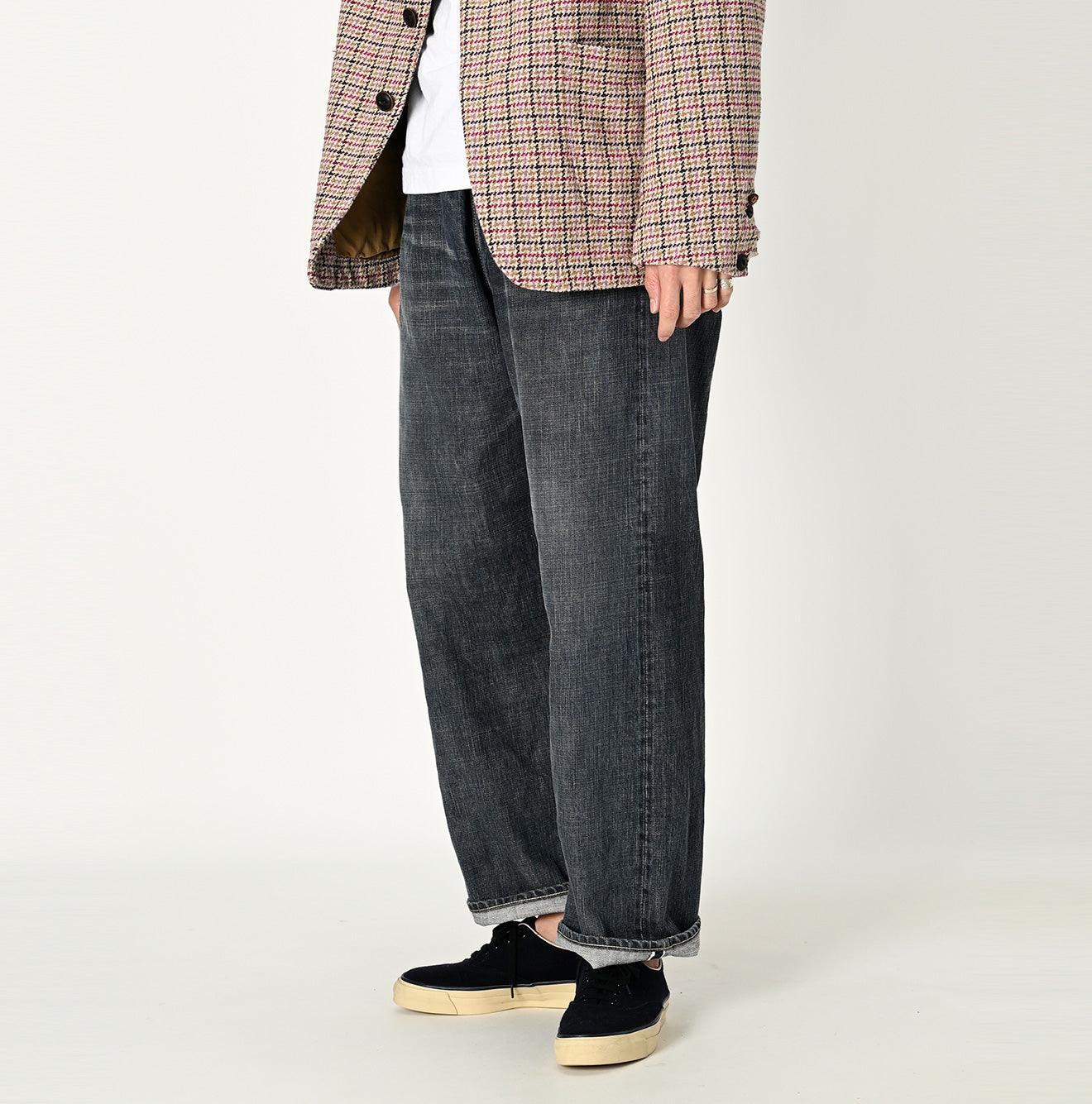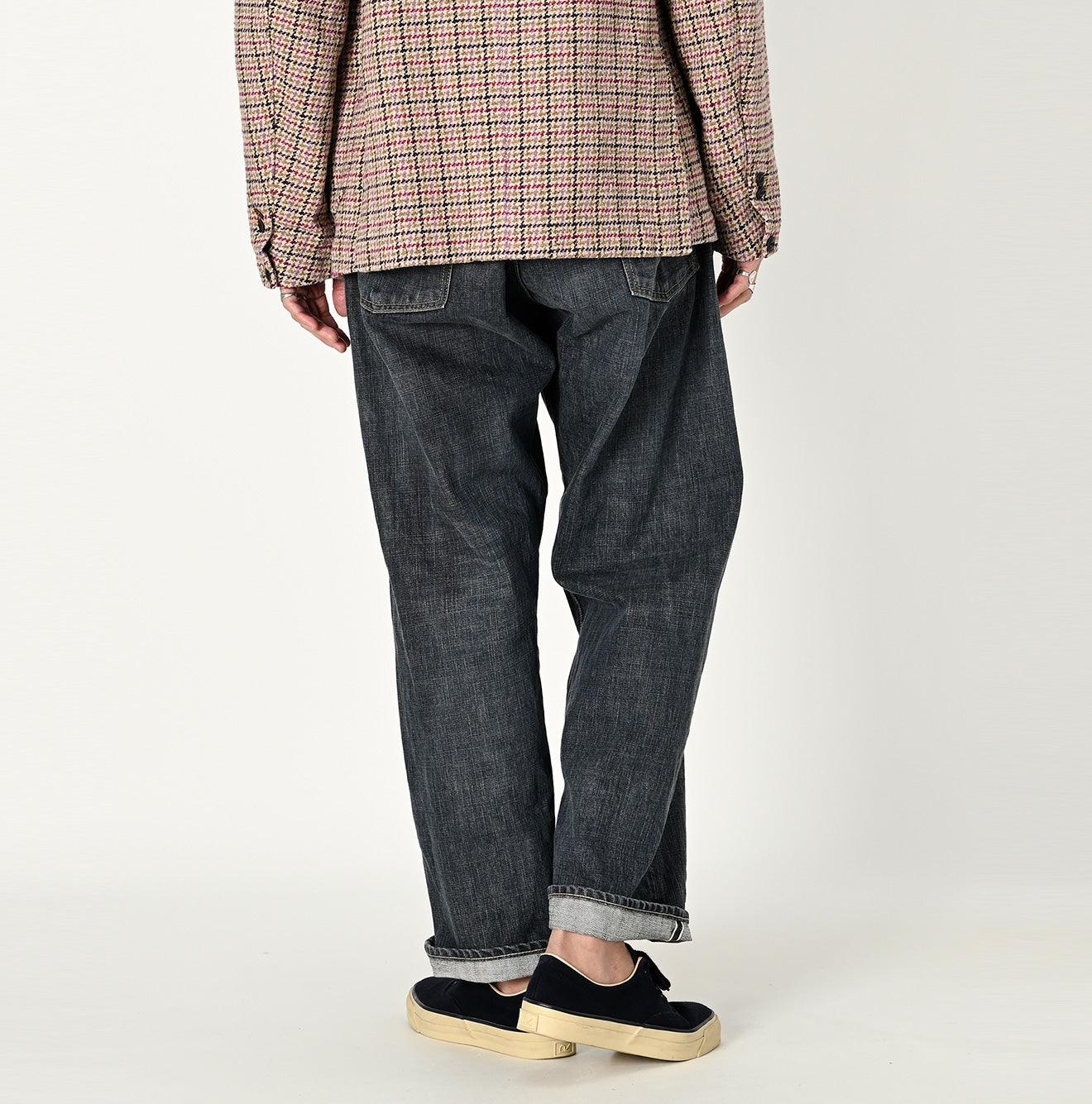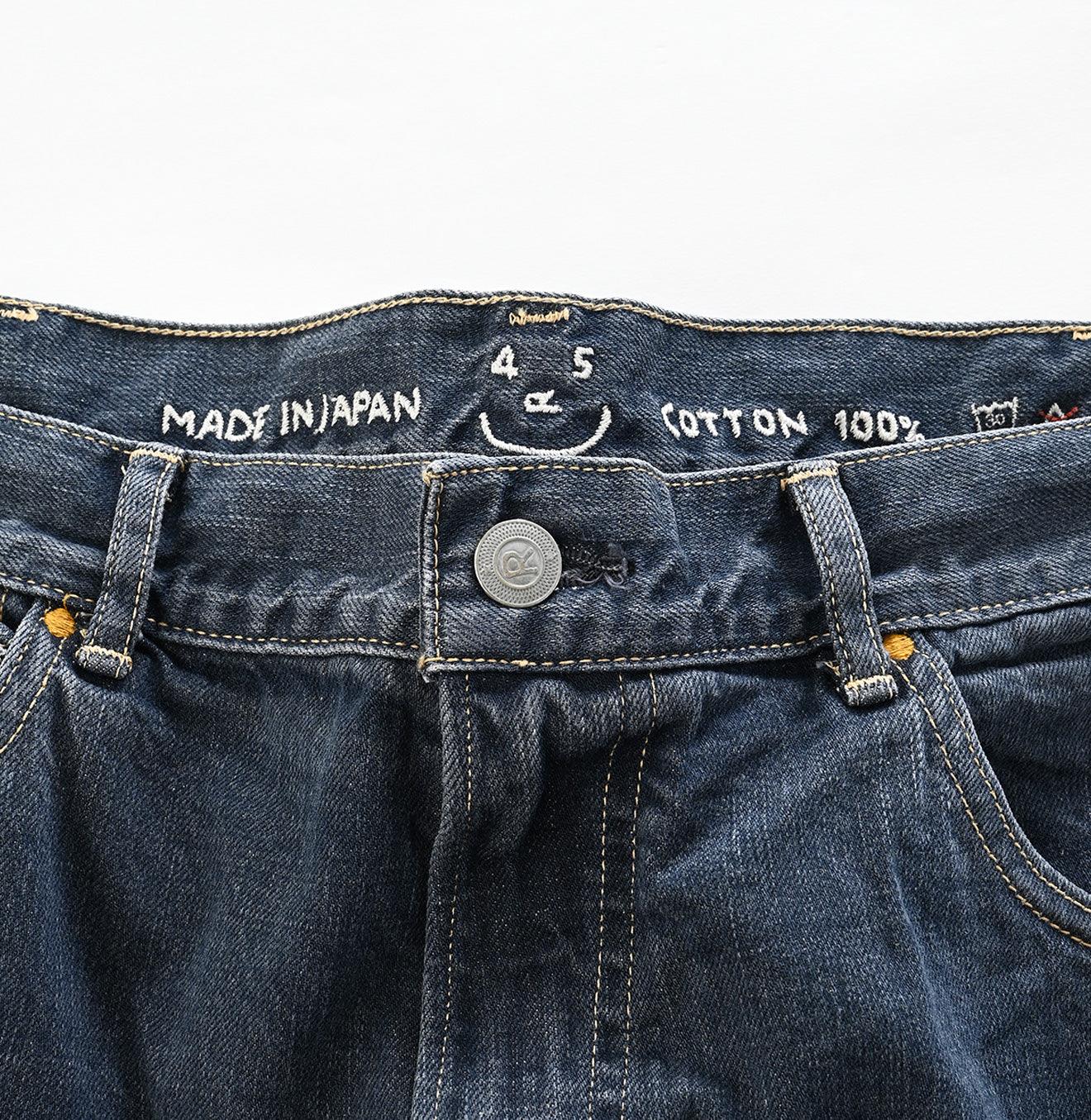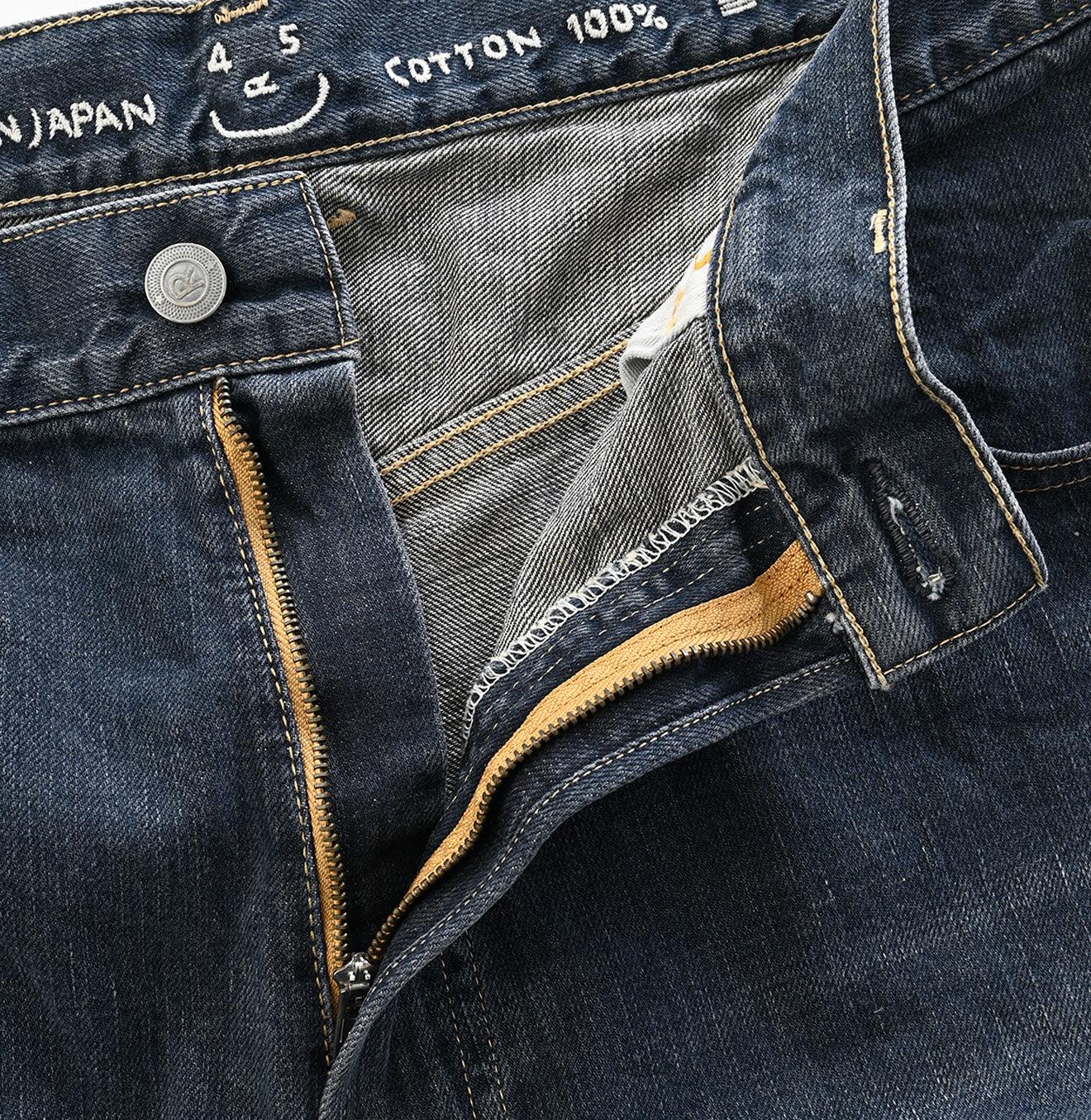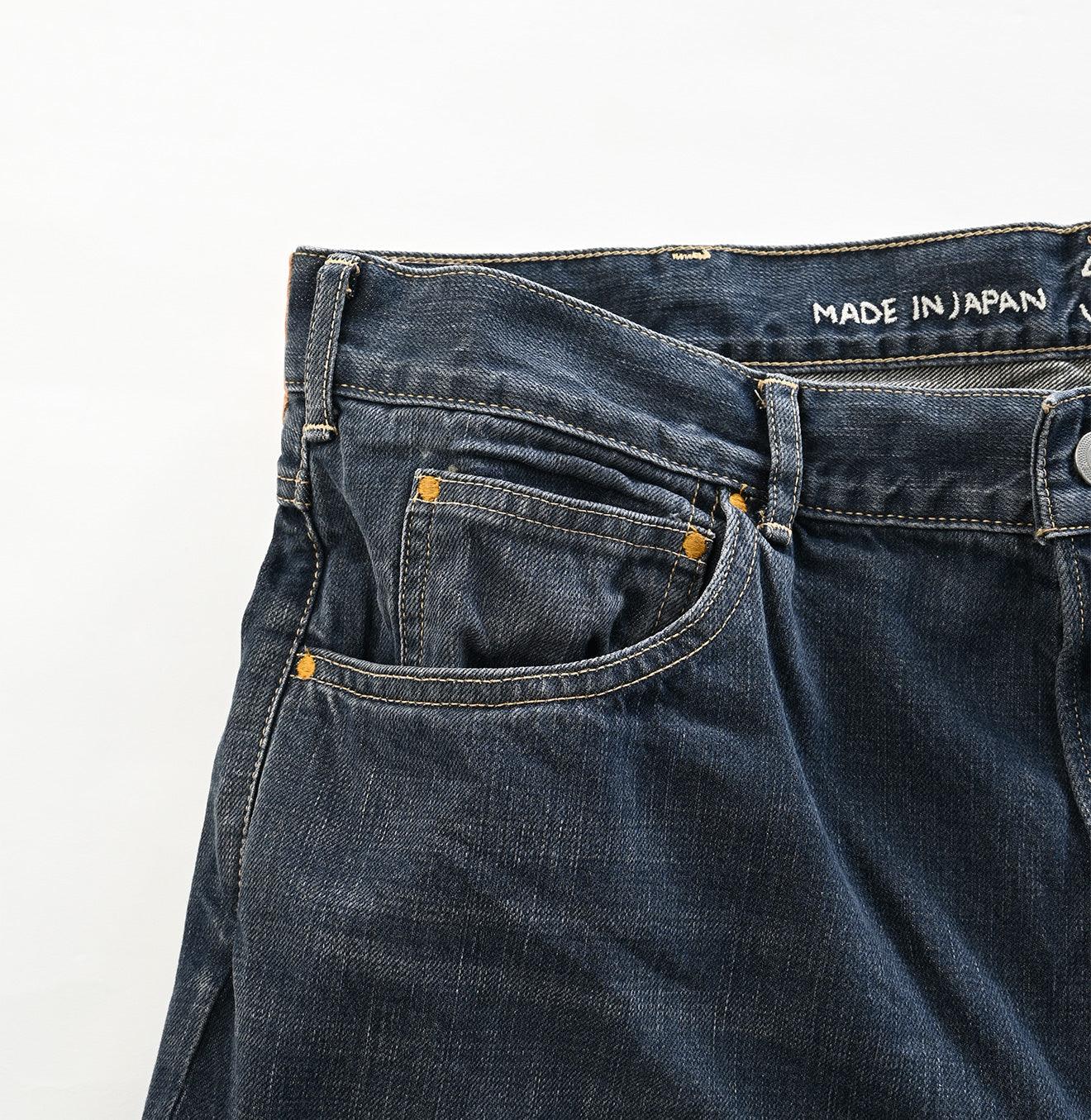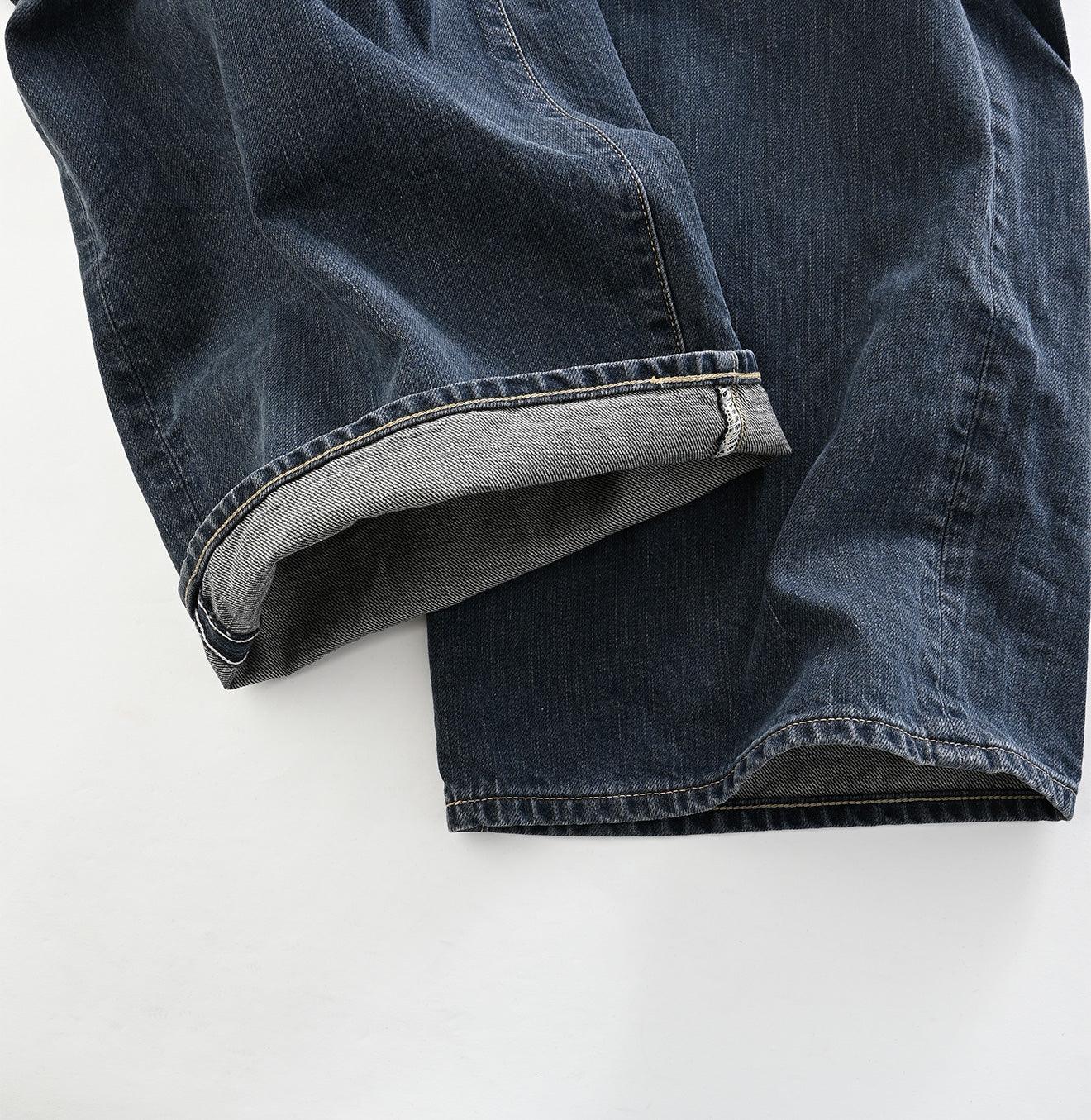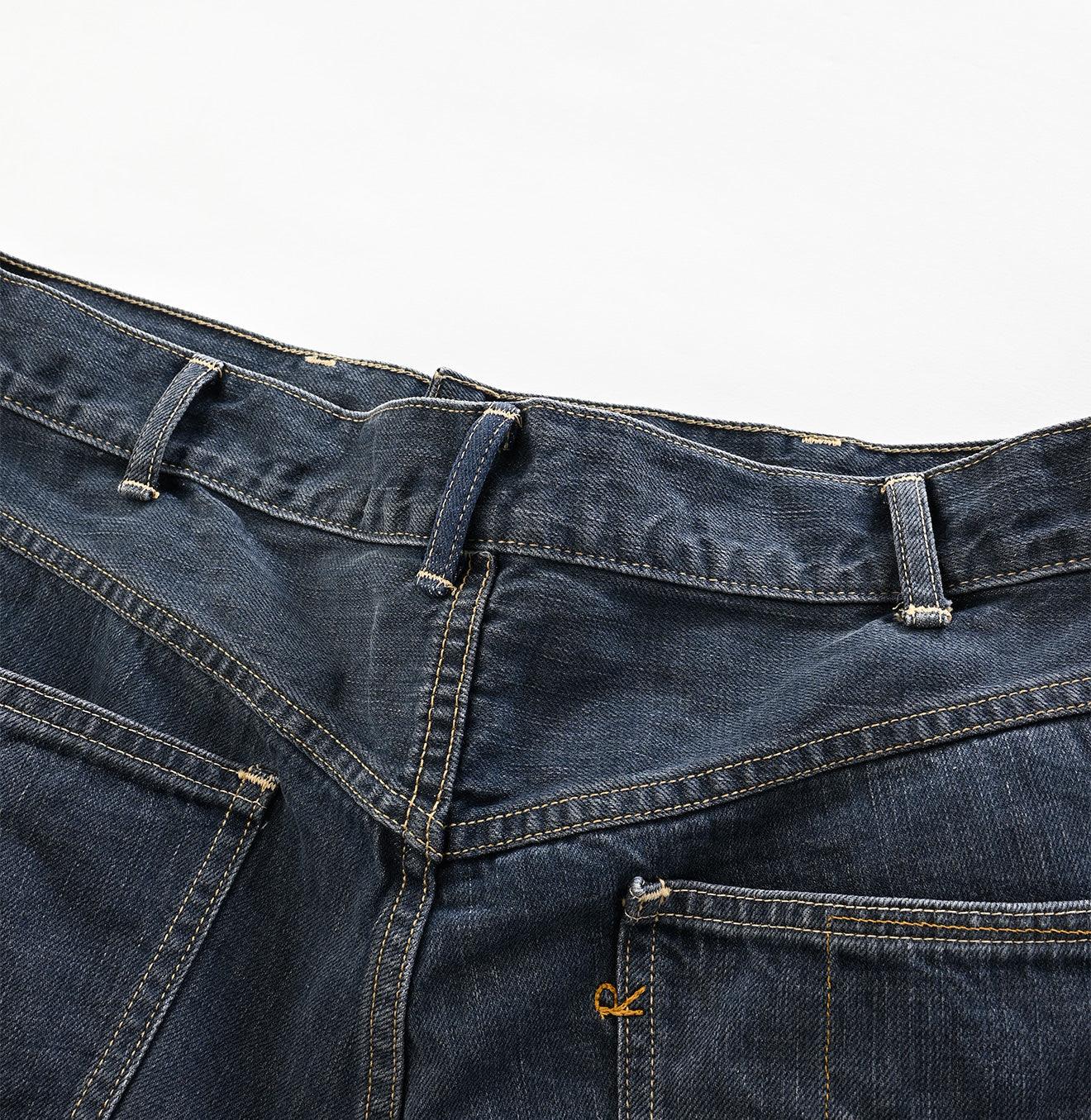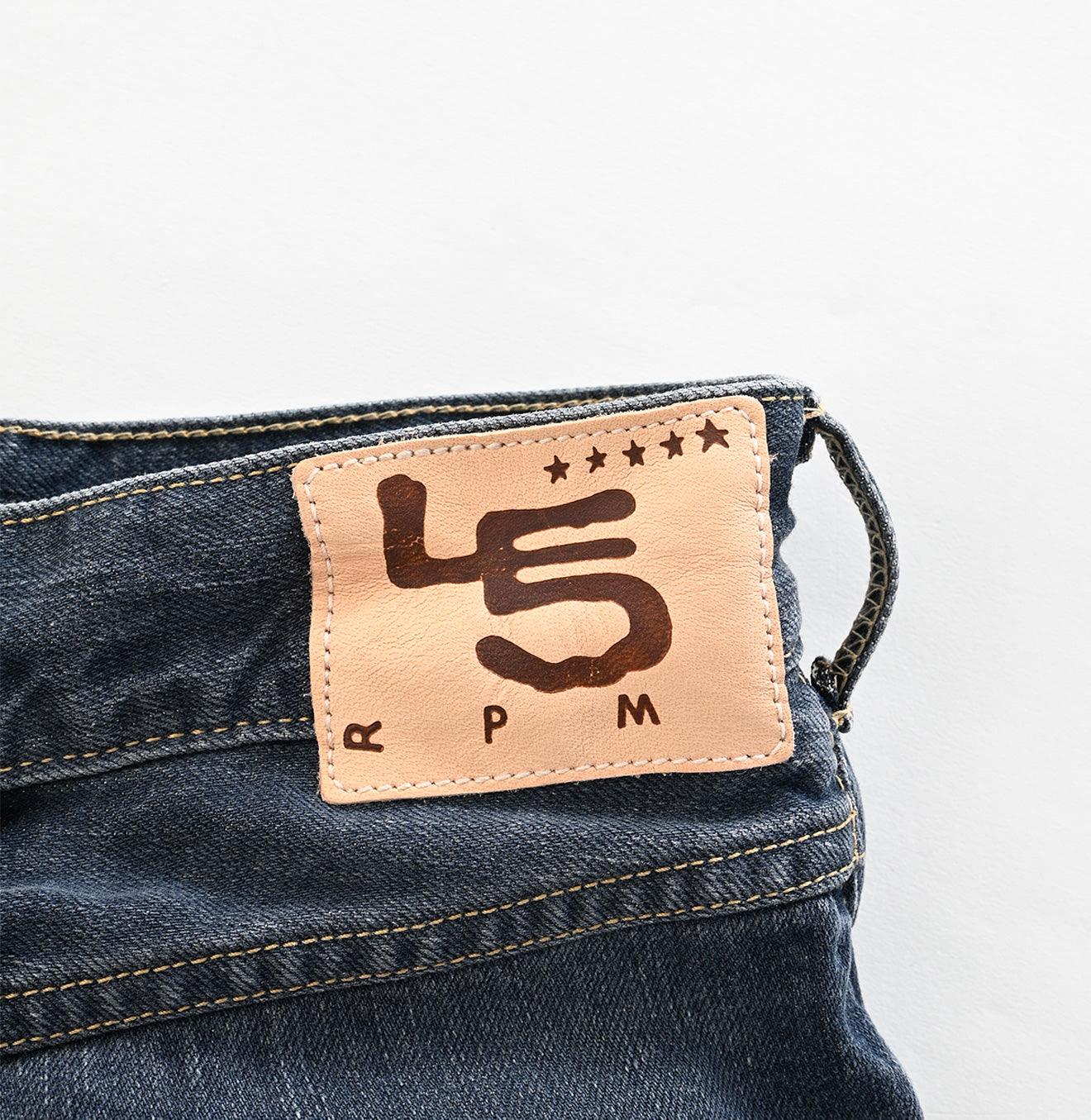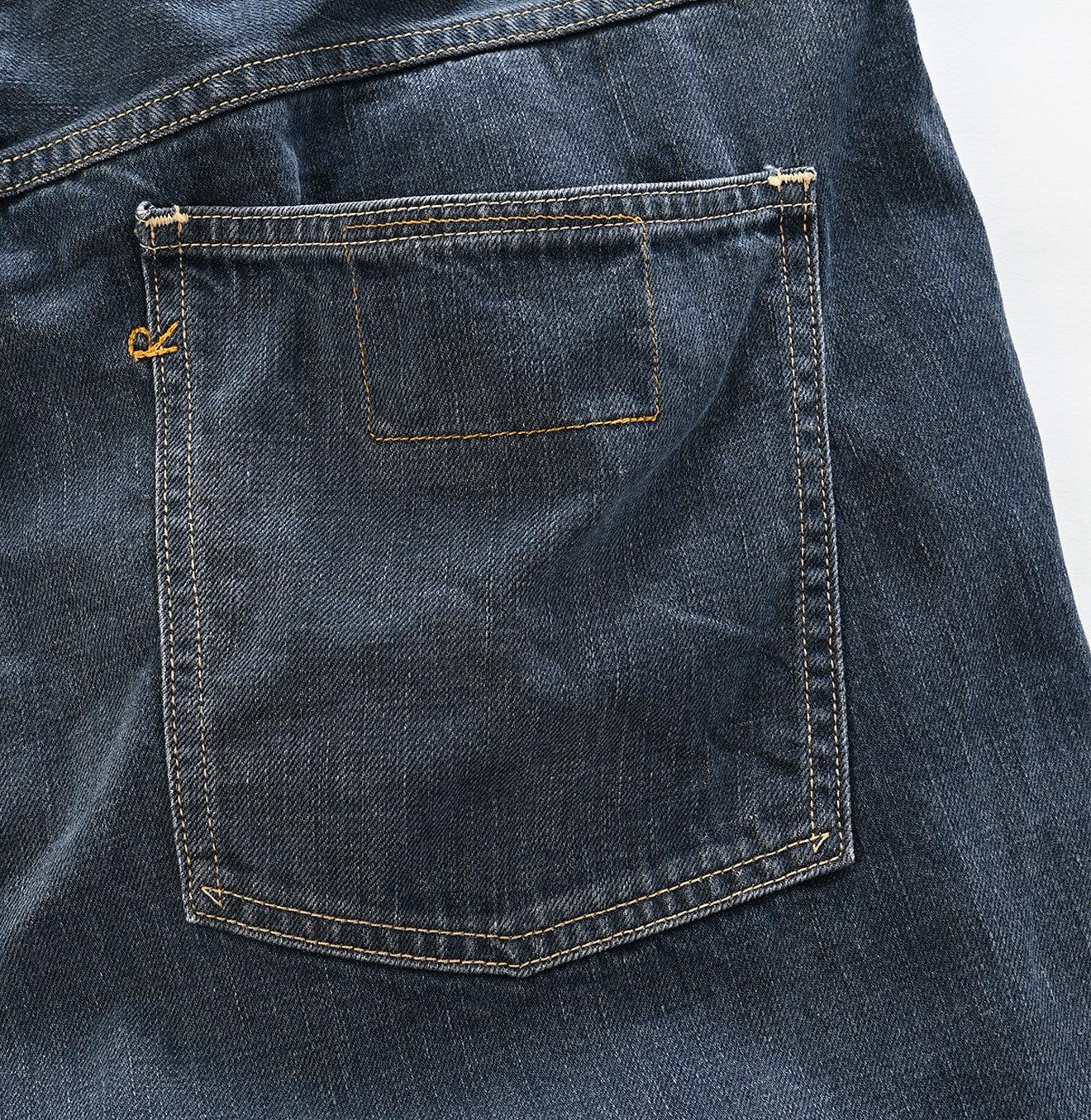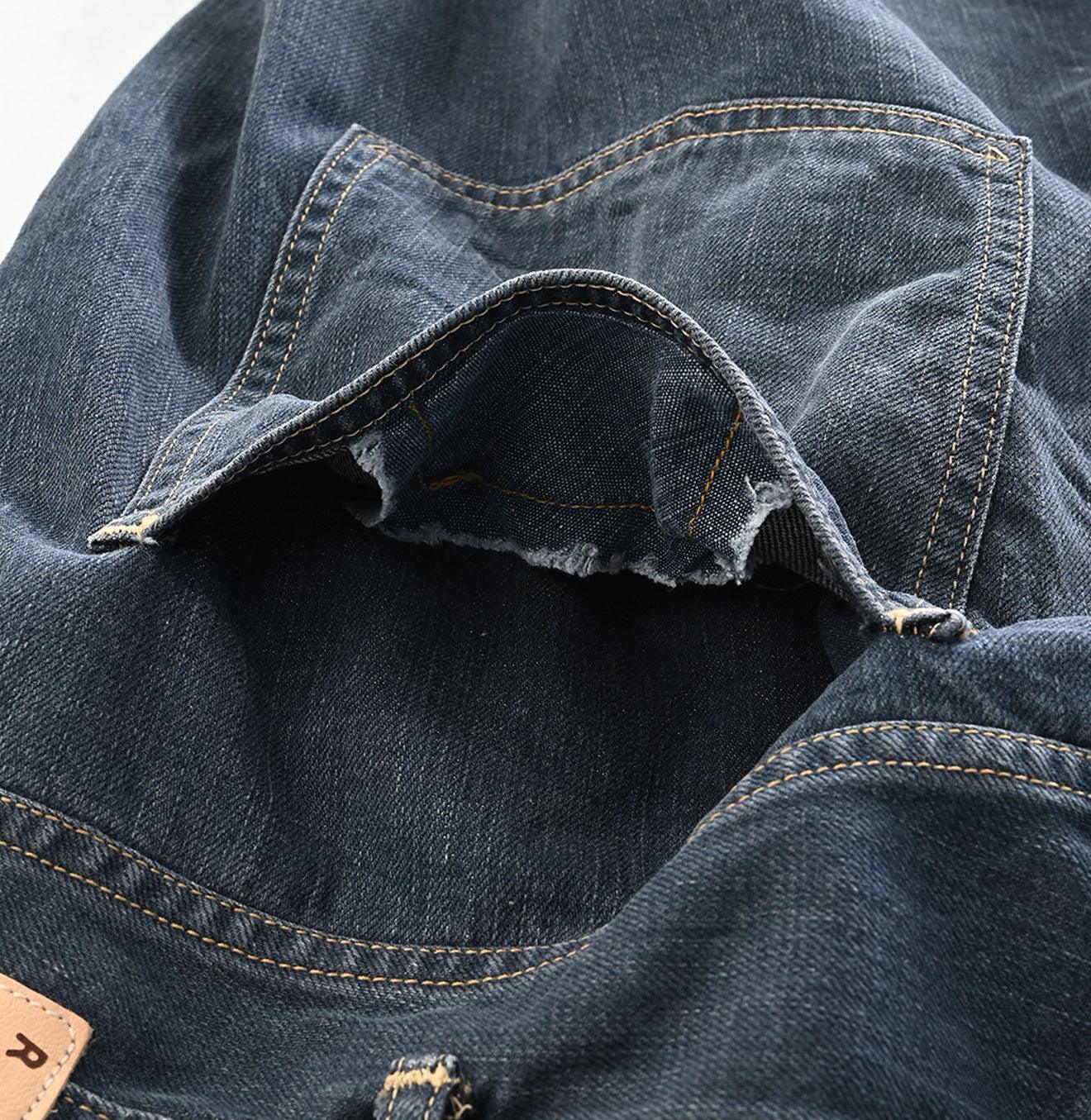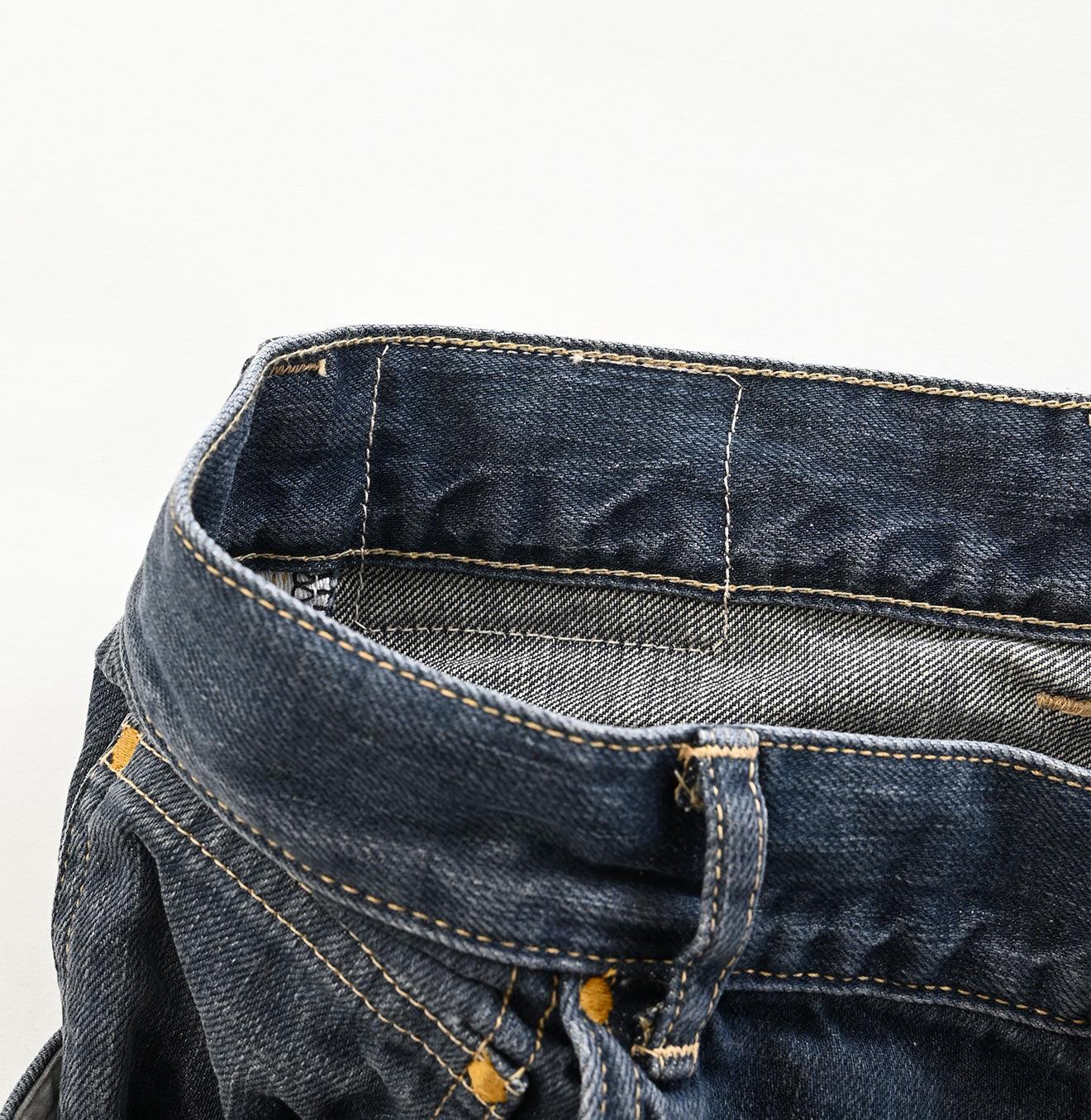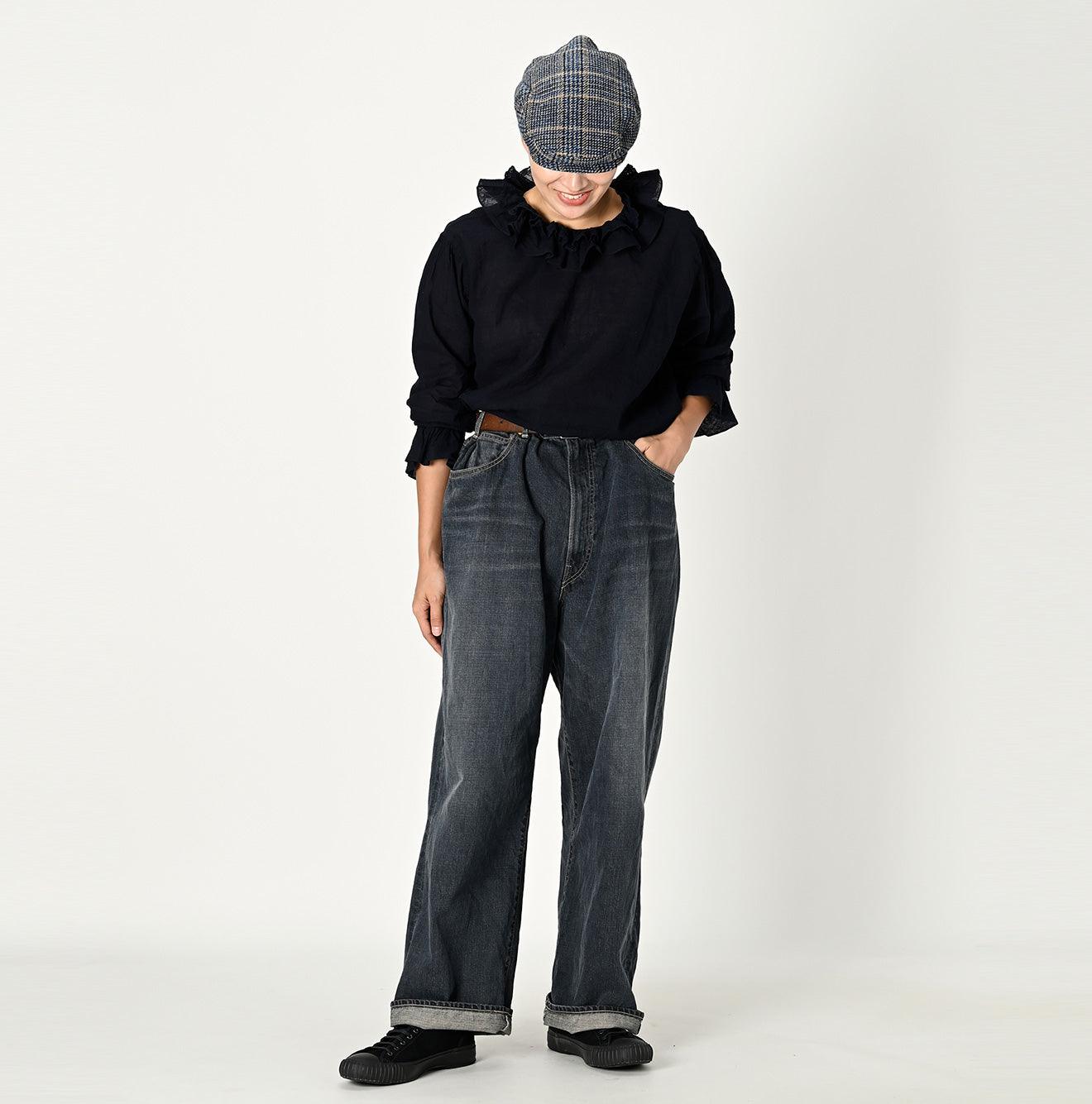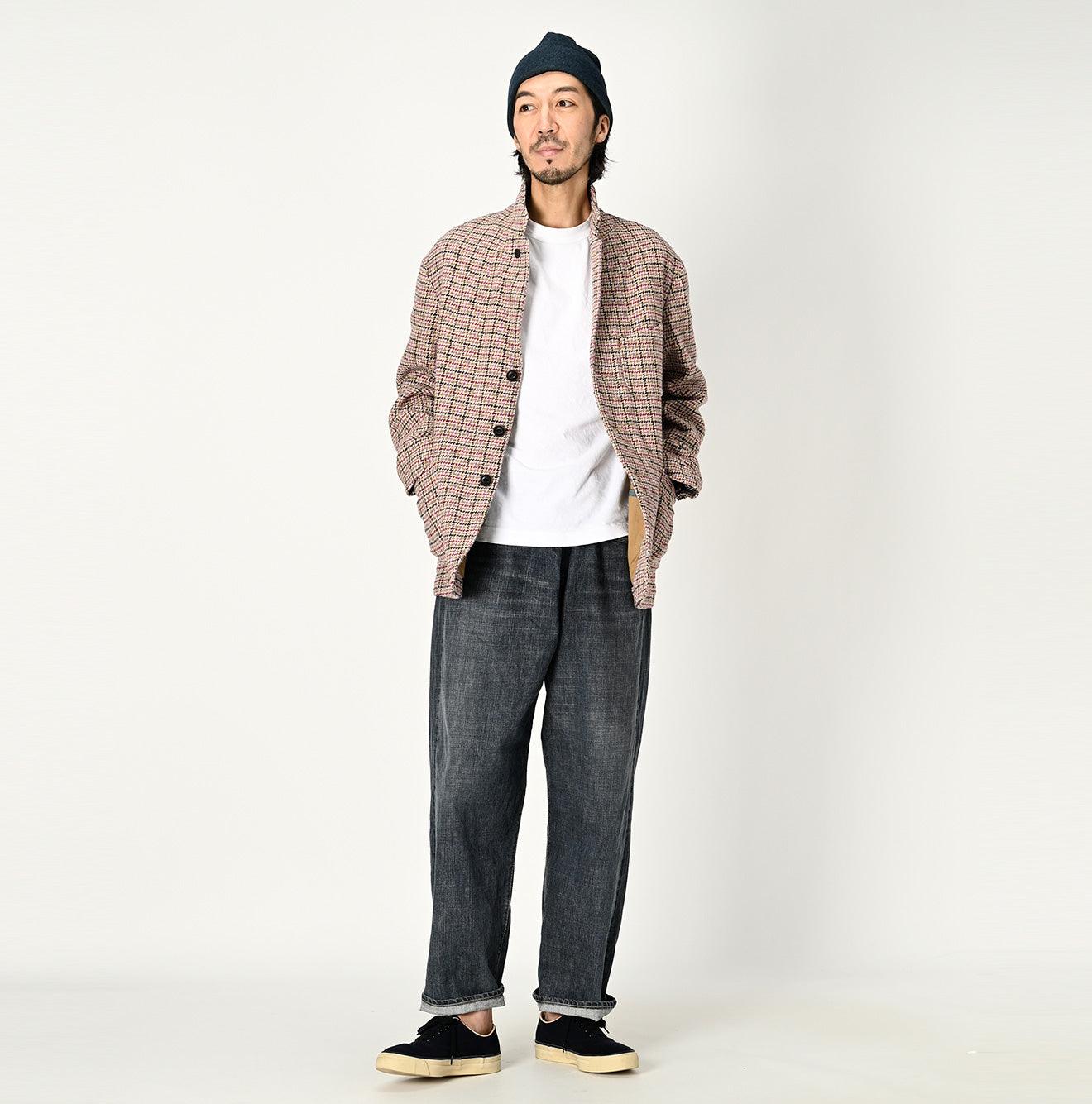 Size guide
IN CENTIMETER
SIZE
WAIST
HIPS
FRONT
RISE
INSEAM
THIGH
WIDTH
HEM
WIDTH
38 inch
98
124
37
72
38
27
IN INCH
SIZE
WAIST
HIPS
FRONT
RISE
INSEAM
THIGH
WIDTH
HEM
WIDTH
38 inch
38.60"
48.90"
14.60"
28.40"
15.00"
10.70"
MODEL HEIGHT 165cm (5'5")
WEARING SIZE 11 - 38 inch
MODEL HEIGHT 180cm (5'11")
WEARING SIZE 11 - 38 inch

Please note that the sizes listed above are standard.
There may be a slight size deviation depending on the product. Please refer the size chart shown below.


Country Original / Material
PRODUCT NUMBER:51060673
COUNTRY ORIGIN:JAPAN
MATERIAL:100% Cotton, Accent: Horsehide Leather
The color gently fades over time due to the natural characteristics unique to indigo dye. Please wash by itself or with similar colors. Cherish your indigo products just like our beloved bunny friend, and enjoy them while being mindful of the following points of caution.