Regular price
$80.00 USD
Sale price
$80.00 USD
Unit price
per
Sale
Grown under the radiant African sun, Zimbabwe cotton is vibrant and full of vitality, with a wonderful texture and strength.
Crafted with meticulous attention to detail, this camisole features a tight-knit construction using jersey fabric, resulting in a unique, uneven texture with a dry touch that is unparalleled. It provides a fresh and comfortable feeling that lasts all day long.
If you come across tiny fragments in the fabric, they are fibers that naturally mix in when hand-picking the cotton. They serve as a testament to the meticulous process of hand-picking, ensuring minimal stress on the cotton and dedicated time and effort.
This Tenjiku camisole is designed to be versatile and suitable for year-round wear. It will be a staple in your wardrobe, offering both comfort and style.
SIZE GUIDE
MATERIAL
View full details
Tenjiku Camisole
Regular price
$80.00 USD
Sale price
$80.00 USD
Unit price
per
Sale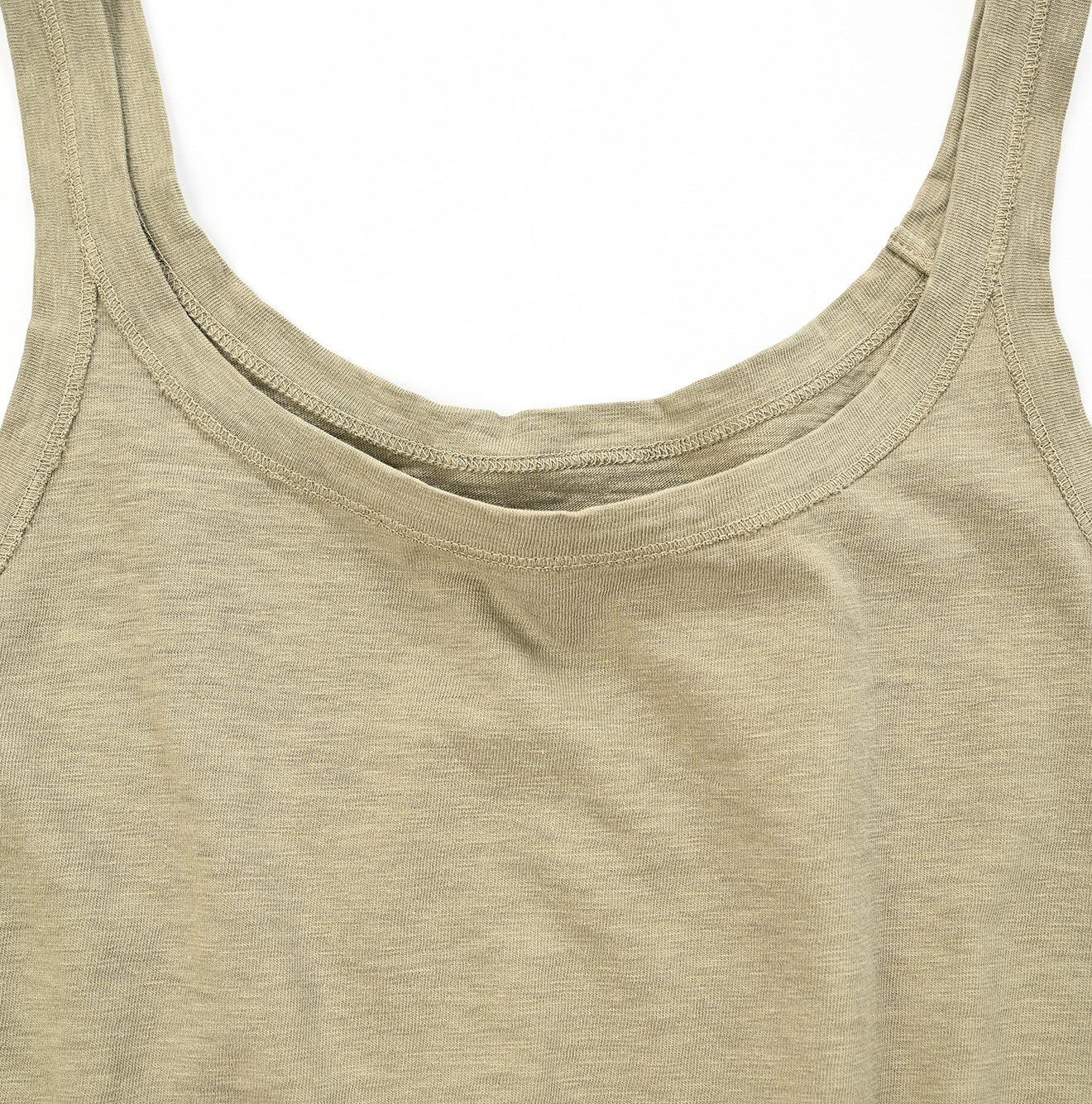 Size guide
IN CENTIMETER
SIZE
CHEST
LENGTH
SHOULDER
WIDTH
02- M
82
47
23
03- L
88
49
25
04- XL
90
50
26
IN INCH
SIZE
CHEST
LENGTH
SHOULDER
WIDTH
02- M
32.30"
18.50"
9.10"
03- L
34.60"
19.30"
9.80"
04- XL
35.40"
19.70"
10.20"
Please note that the sizes listed above are standard.
There may be a slight size deviation depending on the product. Please refer the size chart shown below.


Country Original / Material
PRODUCT NUMBER:70470051
COUNTRY ORIGIN:Japan
MATERIAL:Cotton 100%