Jeans
In 1991, jeans were made in the USA or by major manufacturers. For a young brand like ours to create jeans from scratch, starting from the choice of cotton, was completely unthinkable. But jeans are a staple for 45R—an everyday essential, the foundation of style. We were determined to master the art of making them.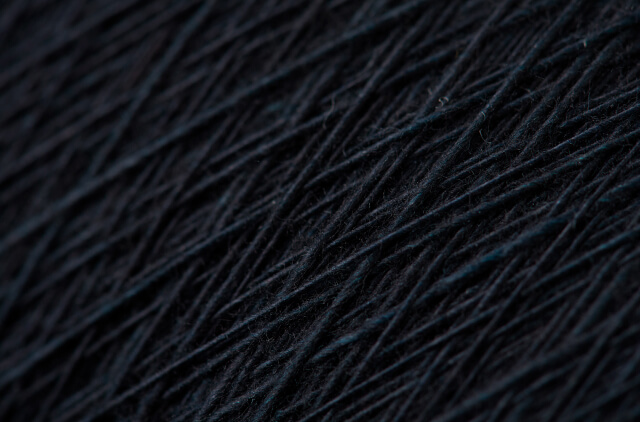 First, the raw material: Zimbabwe cotton, just like our T-shirts. This cotton's body and elasticity, its dry texture, and the length and strength of its fibers are without parallel, making it perfect for the kind of jeans we strive to create.
We spin the cotton into yarn with organic irregularities on custom-made equipment. When we began working on jeans, the yarn that made us think This is the one! had a count of 6.5 Count, which describes how thick yarn is, is usually measured in whole numbers, but the irregularities in our yarn make this difficult. The thicker parts are about 6-count width; the thinner parts are 7-count. We decided to call it "6.5-count" as a compromise. The thickness and irregularity of the yarn also helps create contrasting fade patterns, giving the jeans additional character.
Once we have our yarn, we dye it indigo with a technique called "rope dyeing." This involves twisting the yarn into ropes and then dipping it into the dye and removing it to let it oxidize. This cycle is repeated from 3 to 16 times, depending on the indigo recipe used. That's the only way to get the rich indigo hues we seek.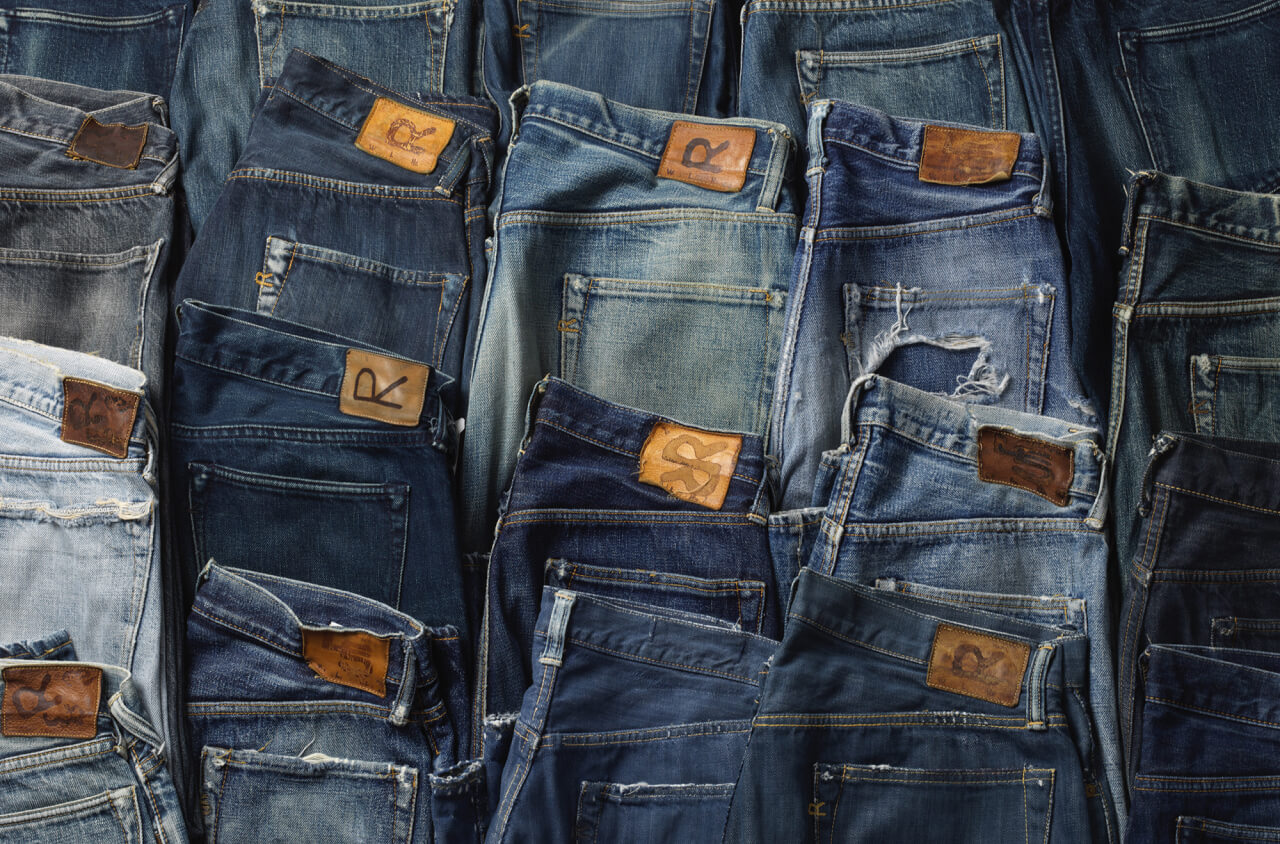 Naturally, our indigo dyes are all made in-house. Japan has a long history of indigo dyeing, and as a Japanese brand we have drawn on that history to create shades that are unique to 45R. Nando, Sumi Nando, Kachin, Gunjo... 33 varieties of indigo, and counting!
This is the fruit of long, dedicated research into what this dye can do.
To weave the denim, we use an old shuttle loom, one of the few of its kind in Japan. We weave slowly and carefully, keeping the tension low. This gives the fabric a crisp irregularity of its own, and is the reason why our jeans don't cling. This creates a denim where dark and light areas clearly emerge as the years pass. The selvedge, visible where the jeans are folded, is also unique to denim woven on shuttle machines like ours.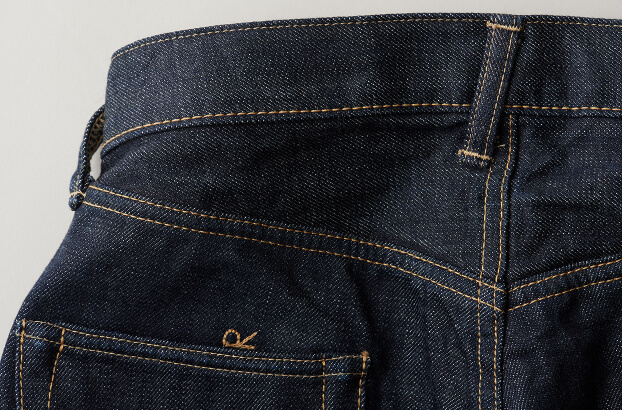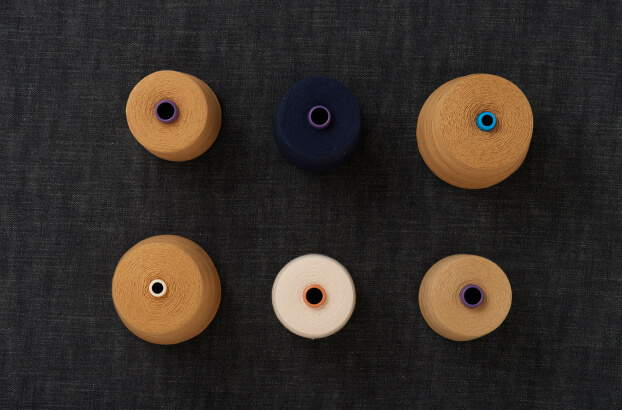 Finally comes cutting and sewing. We use no fewer than six different kinds of thread in every pair of jeans. Pockets, placket, yoke, waistband: we change thread thickness, color, and even needle pressure to get the perfect result.
Naturally, our horsehide brand patches and R-branded tack buttons are custom-ordered. Each patch is individually branded by hand, so no two have exactly the same look. After branding, we round off the corners and carefully paint the edges.
The finished jeans have a crisp, natural sense of irregularity, and are surprisingly light-wearing. The color settles into its own through cycles of wash and wear, with clear delineation of dark and light. The way you wear your jeans, your everyday movements, your overall lifestyle, give them a unique character. If you have never "raised" a pair of jeans from new, give 45R's a try. The more you wear them, the more fun they are to wear.

We've been making jeans for thirty years now. That's thirty years of trial and error, making denim from scratch and improving our work step by step. But our jeans are still a work in progress. And we think that's fine. We'll continue striving to outdo ourselves, embracing the challenge of monozukuri (manufacturing).