Regular price
$696.00 USD
Regular price
$696.00 USD
Sale price
$696.00 USD
Unit price
per
Sale
The fabric of Khadi from India is a testament to its beauty, even with variations and fragments of cotton embedded within. It is meticulously spun and woven in the homes of Indian villages, carefully preserved through generations. Its delicate and translucent nature, with a rich and diverse texture, captures an adored quality that modern machines cannot replicate.
The fine hand-spun yarn often encounters breaks and occasional knots. The occasional presence of rounded knots indicates where the yarn was broken and joined again. While not every aspect may appear perfectly uniform, we strive to mend and finish each piece as beautifully as possible.
In the spirit of gifting the Lei, a cherished Hawaiian tradition filled with heartfelt emotions, we have adorned the blouse with an array of flowers, creating a delightful tapestry at the neckline.
Embrace the allure of the Khadi Lei Lei Cachecoeur. Its fabric, spun and woven with love and care, carries the essence of Indian craftsmanship. With its unique characteristics and thoughtful design, it becomes a cherished expression of beauty. Allow the blooming flowers at the neckline to add a touch of elegance and grace to your ensemble.
SIZE GUIDE
MATERIAL
View full details
Ai Indigo Khadi Lei Lei Cachecoeur
Regular price
$696.00 USD
Regular price
$696.00 USD
Sale price
$696.00 USD
Unit price
per
Sale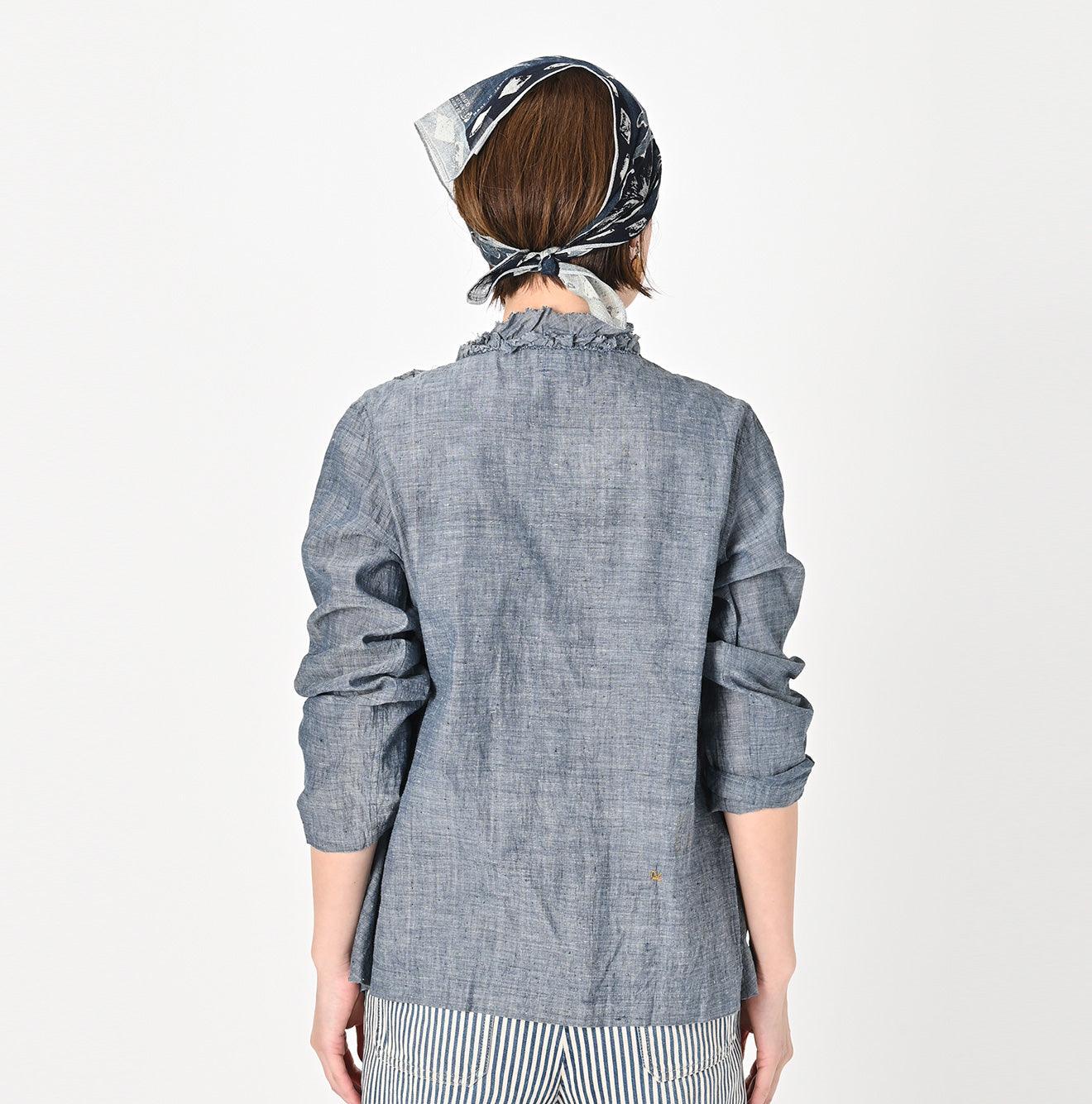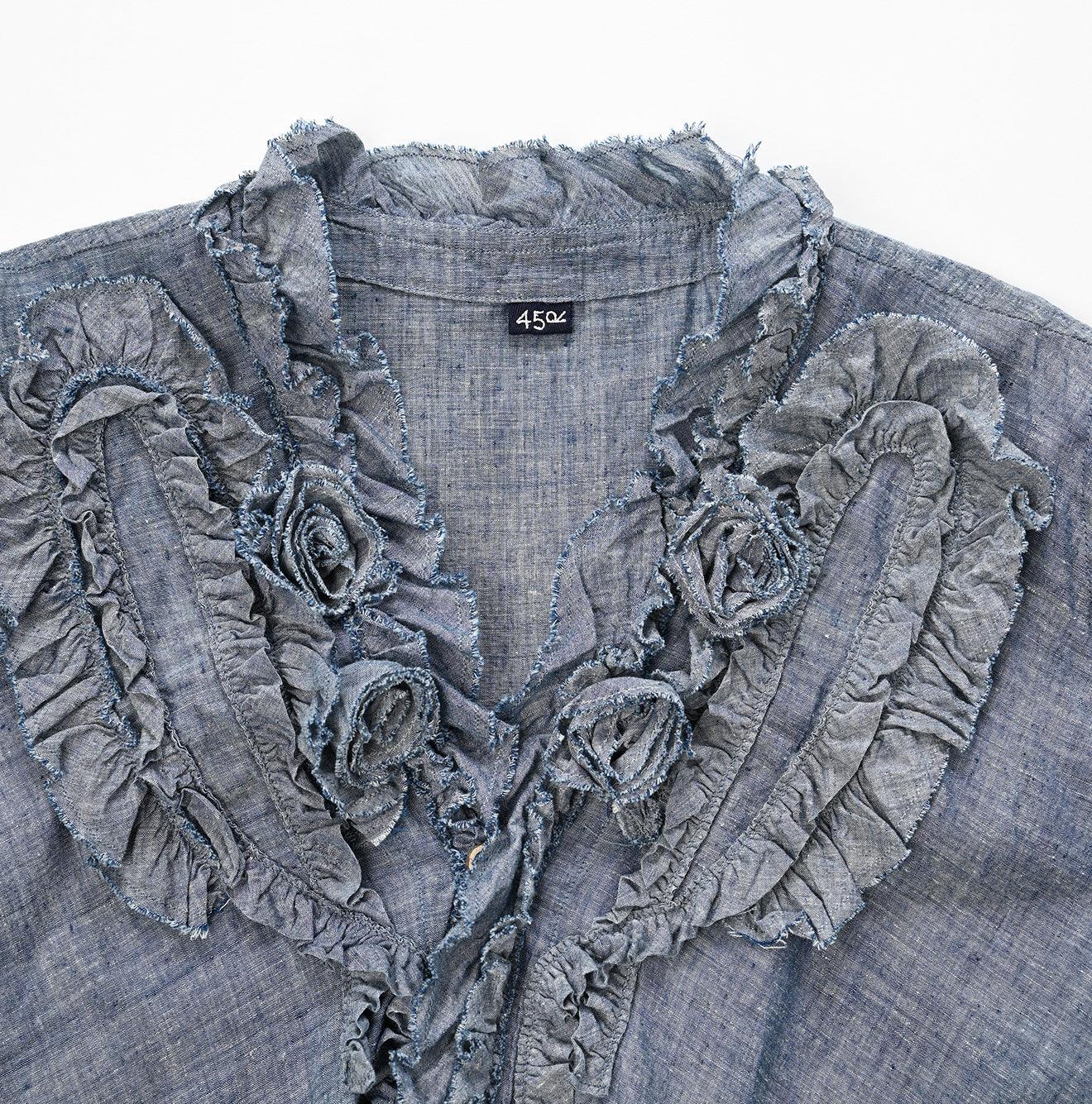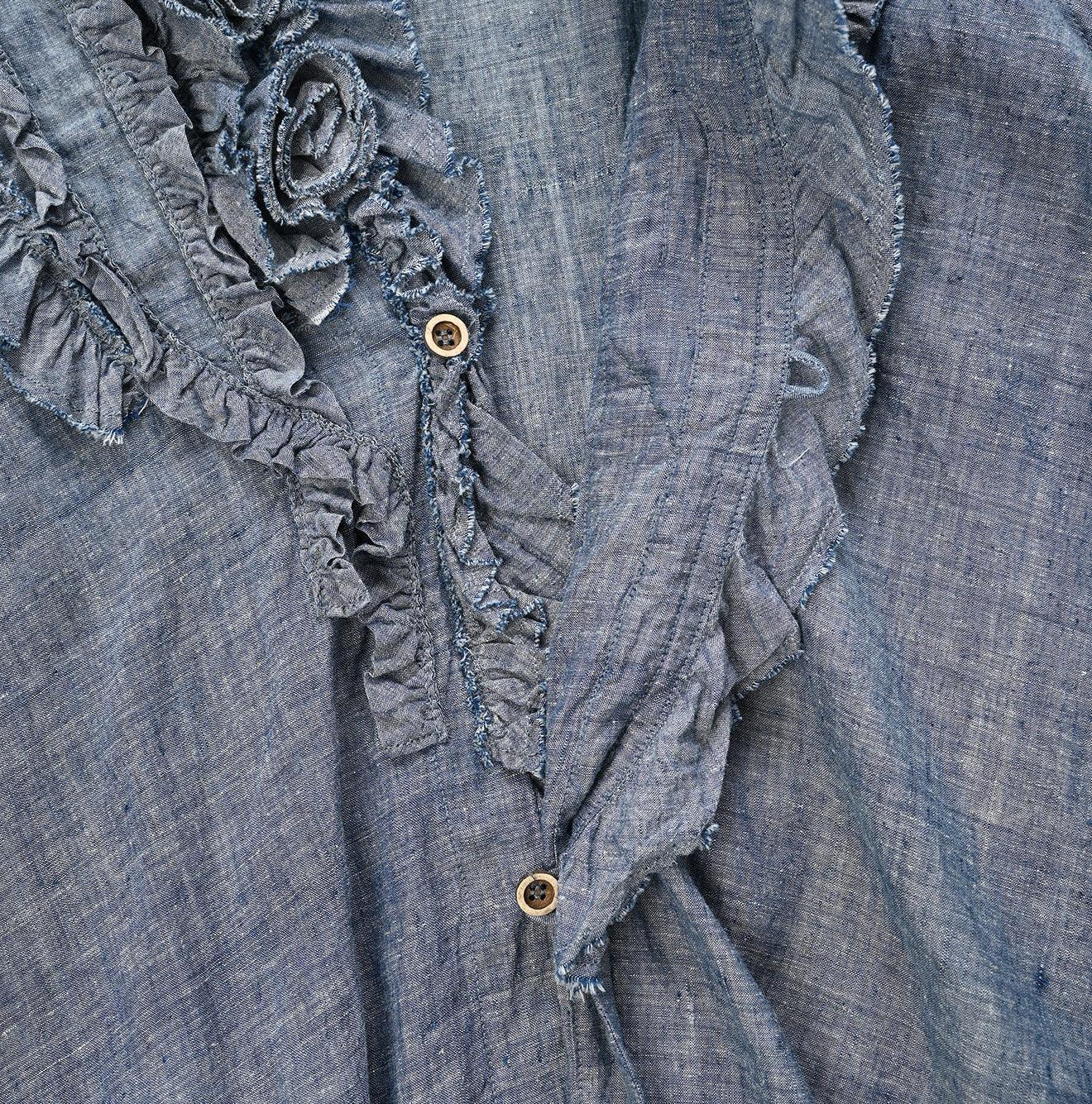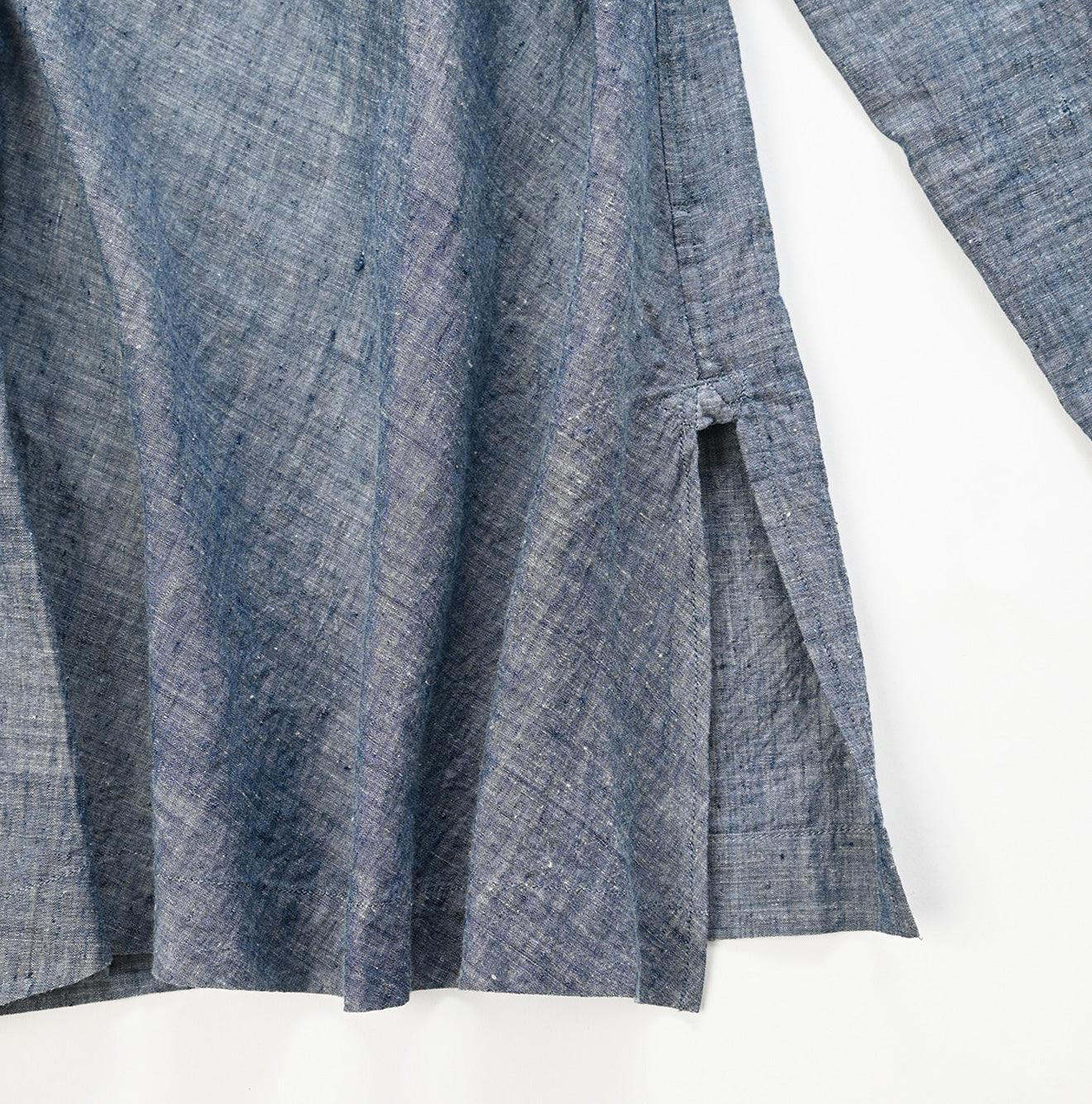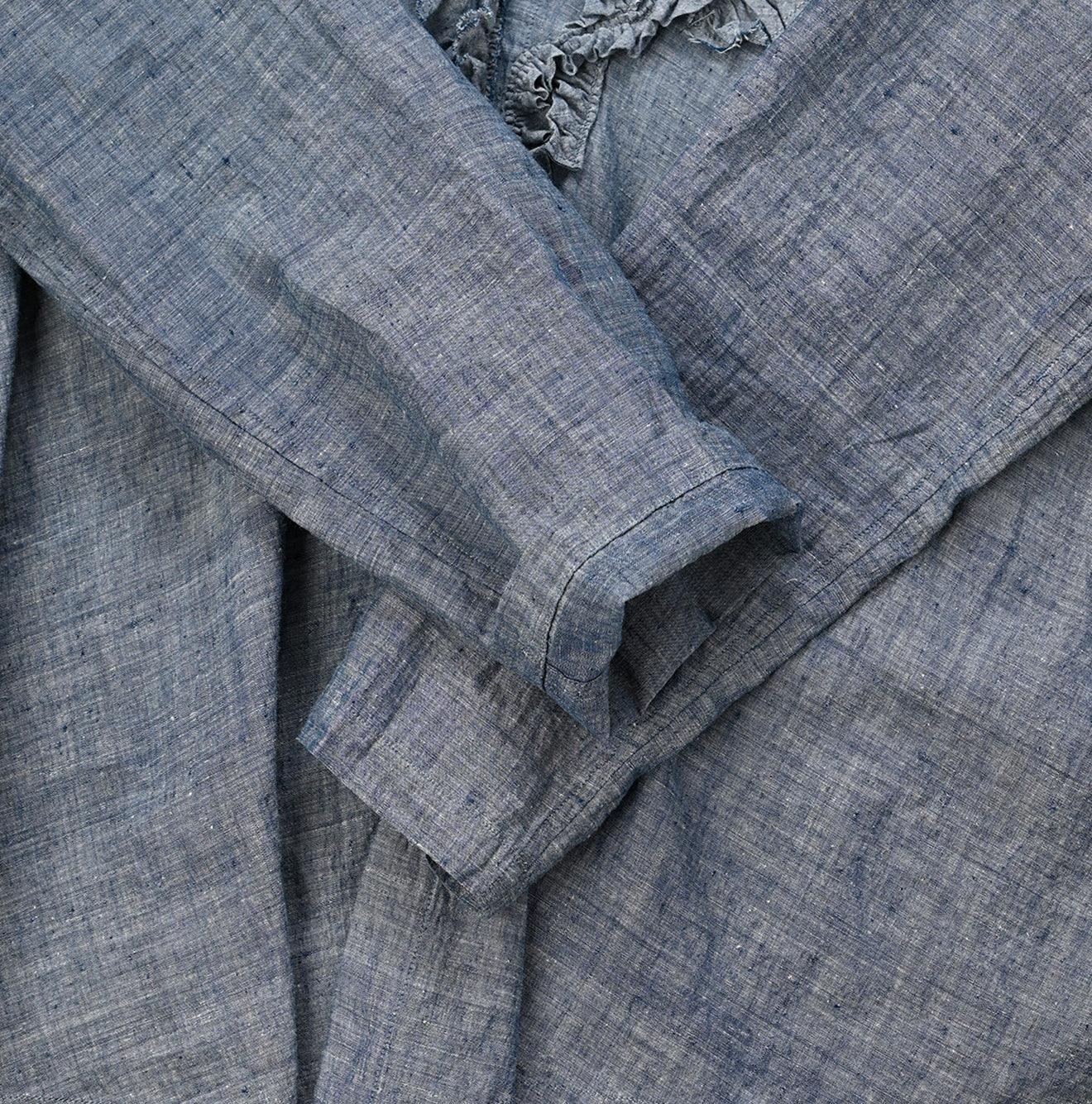 Size guide
IN CENTIMETER
SIZE
CHEST
LENGTH
SHOULDER
WIDTH
SLEEVE
LENGTH
02 - M
106
61
37
56
03 - L
108
62
40
57
IN INCH
SIZE
CHEST
LENGTH
SHOULDER
WIDTH
SLEEVE
LENGTH
02 - M
41.70"
24.00"
14.60"
22.00"
03 - L
42.50"
24.40"
15.70"
22.40"
MODEL HEIGHT 170cm (5'7")
WEARING SIZE 02 - M

Please note that the sizes listed above are standard.
There may be a slight size deviation depending on the product. Please refer the size chart shown below.


Country Original / Material
PRODUCT NUMBER:70530162
COUNTRY ORIGIN:India
MATERIAL:Cotton 100%
The color gently fades over time due to the natural characteristics unique to indigo dye. Please wash by itself or with similar colors. Cherish your indigo products just like our beloved bunny friend, and enjoy them while being mindful of the following points of caution.