Regular price
$130.00 USD
Regular price
$130.00 USD
Sale price
$130.00 USD
Unit price
per
Sale
Introducing our exquisite Majotae Bandana - a true embodiment of timeless style and cultural heritage. Made from traditional Japanese hemp fabric, Majotae has been an integral part of Japanese life for centuries.
Distinct from its linen counterparts, Majotae exhibits a robust and initially dry texture upon first encounter. However, with each use and wash, it gradually transforms into a luxuriously soft fabric, endearing itself to your senses and becoming a cherished possession.
Delicate patterns grace the surface of the Majotae Bandana, each one meticulously hand-dyed by skilled artisans. The result is an undeniable warmth that radiates from the craftsmanship, adding an artisanal touch to your ensemble. Embrace the elegance of this bandana and experience the beauty of a time-honored tradition.
SIZE GUIDE
MATERIAL
View full details
Majotae Blue Bandana
Regular price
$130.00 USD
Regular price
$130.00 USD
Sale price
$130.00 USD
Unit price
per
Sale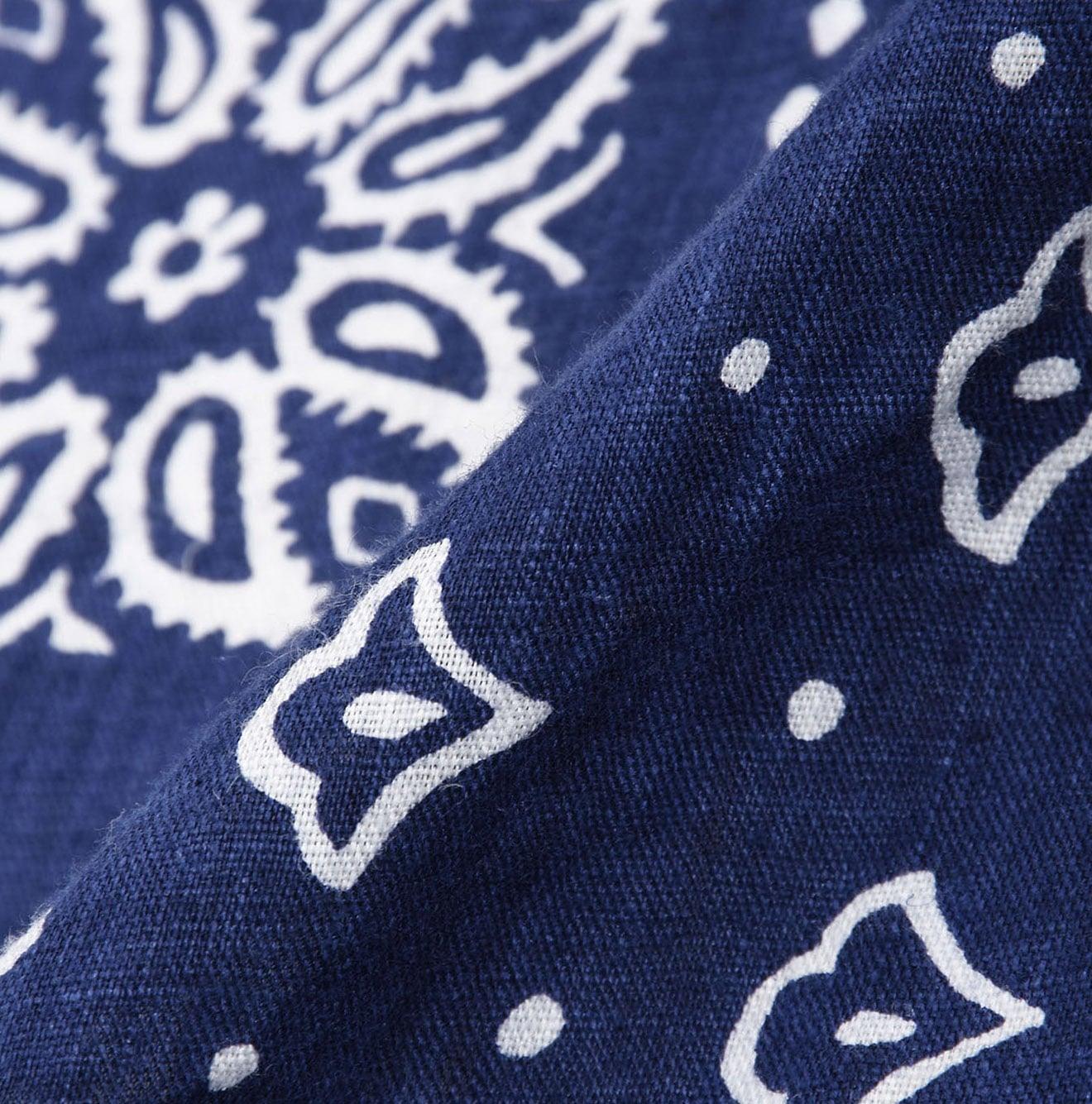 Size guide
Size 00 - Free
53 cm (20.86") x 52 cm (20.47")


The above are standard sizes.
There may be a slight size deviation depending on the product.
Country Original / Material
PRODUCT NUMBER:5039069
COUNTRY ORIGIN:Japan
MATERIAL:Hemp 100%