Regular price
$80.00 USD
Sale price
$80.00 USD
Unit price
per
Sale
The name "Tappet" refers to the loom used, capable of weaving fabric with a crisp and firm texture, yet exuding a gentle and soft touch. To achieve this unique character, the fabric must be woven slowly and delicately on the Tappet loom, allowing the air to be incorporated. It is through this meticulous process that we create a fabric that invites you to reach for it every day.
For the three-fold edges, we have taken it a step further. With a goal of achieving a mere 2mm width, we have carefully sewn each fold, resulting in a delicately crafted detail. Our cherished bandanas continue to evolve with sincere dedication.
The Cross Paisley Bandana embodies our commitment to continuous growth and refinement. Its exquisite craftsmanship and attention to detail make it a truly treasured accessory. Allow yourself to experience the remarkable blend of tradition, precision, and passion that defines this remarkable piece.
SIZE GUIDE
MATERIAL
View full details
Cross Paisley Bandana
Regular price
$80.00 USD
Sale price
$80.00 USD
Unit price
per
Sale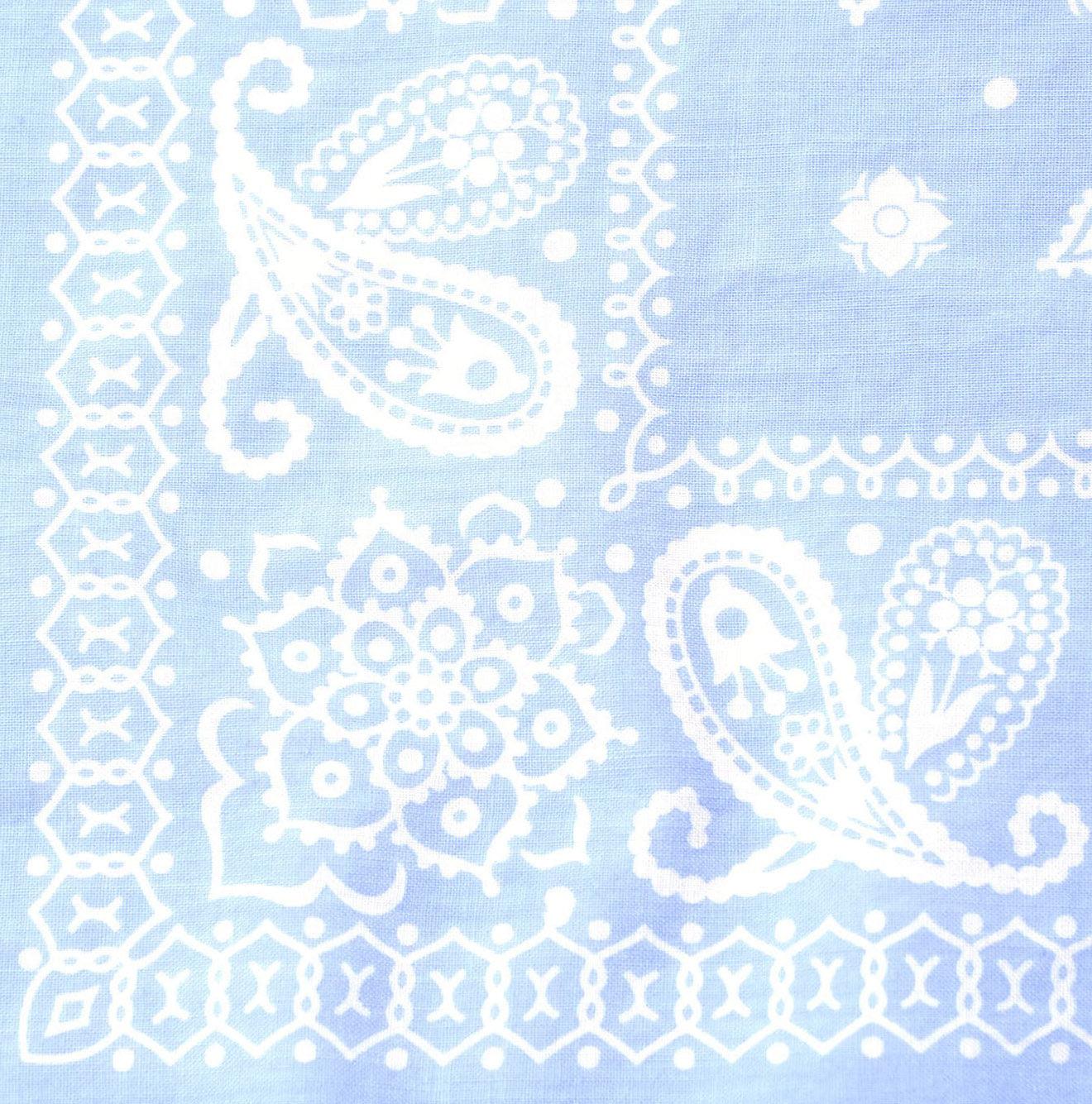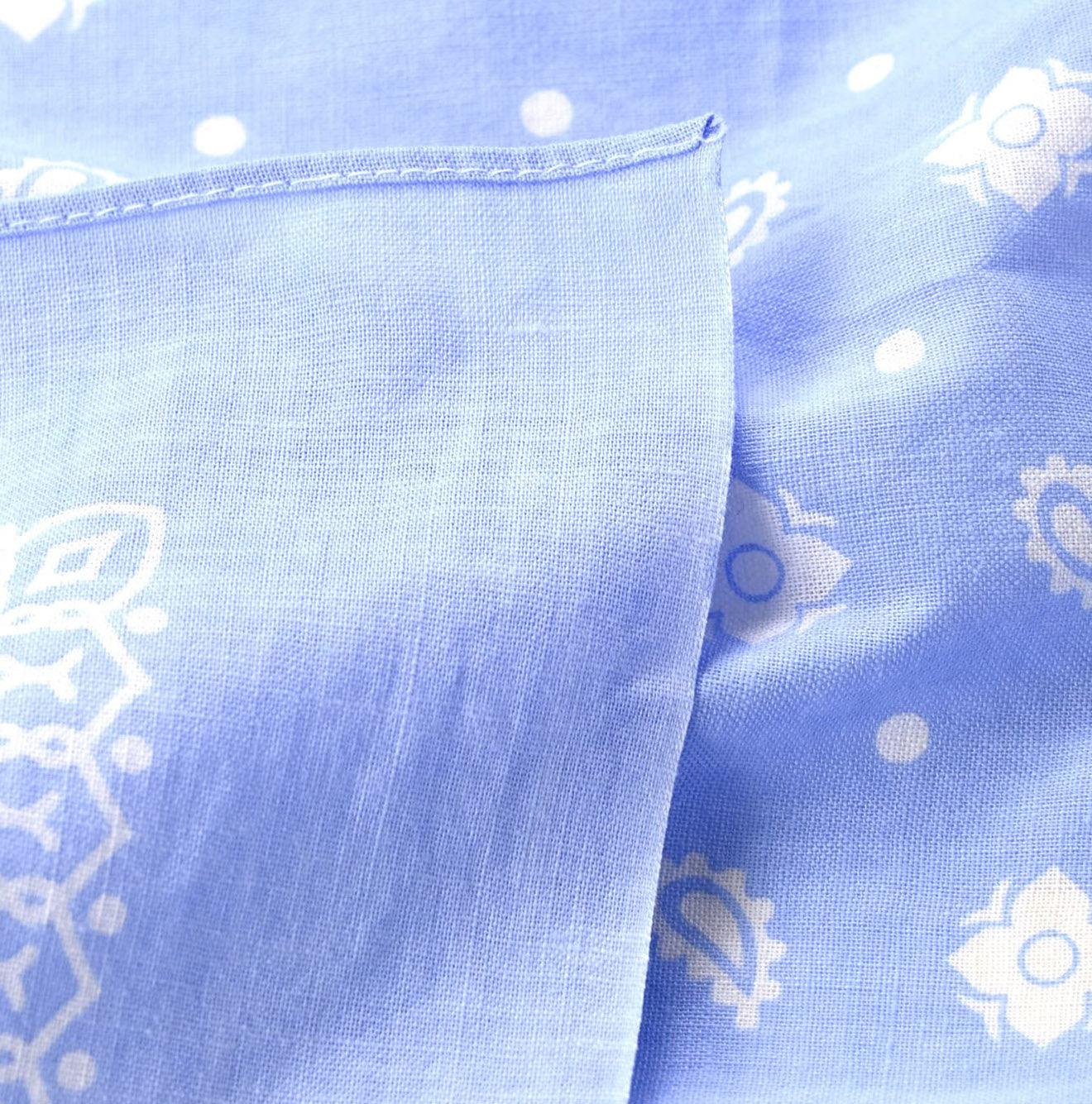 Size guide
00 - Free
54 cm (21.25") x 53 cm (20.86")


The above are standard sizes.
There may be a slight size deviation depending on the product.
Country Original / Material
PRODUCT NUMBER:5109125
COUNTRY ORIGIN:Japan
MATERIAL:Cotton 100%