Regular price
$290.00 USD
Regular price
$290.00 USD
Sale price
$290.00 USD
Unit price
per
Sale
Featuring distinctive gold-brown stitching and reinforced with a patch-like sashiko stitch, the Mugi Denim Hat is crafted from robust and dry-touch barley denim. Designed to withstand the strong sunlight of the sea, the underside of the brim is made from green linen material. The design inspiration for this hat comes from the traditional headwear worn by fishermen on Guernsey Island, captured in monochrome photographs.
The hat's brim has a unique shape with a front-to-back asymmetry. For better visibility at sea, the shorter brim is worn at the front, while on land, the longer brim provides additional sun protection. The Mugi Denim Hat offers versatile styling options, allowing you to adapt it to various settings and outfits.
Embrace its functional design and pay homage to the timeless style of fishermen while enjoying the freedom to customize your look based on your surroundings and needs.
SIZE GUIDE
MATERIAL
View full details
Mugi Denim Hat
Regular price
$290.00 USD
Regular price
$290.00 USD
Sale price
$290.00 USD
Unit price
per
Sale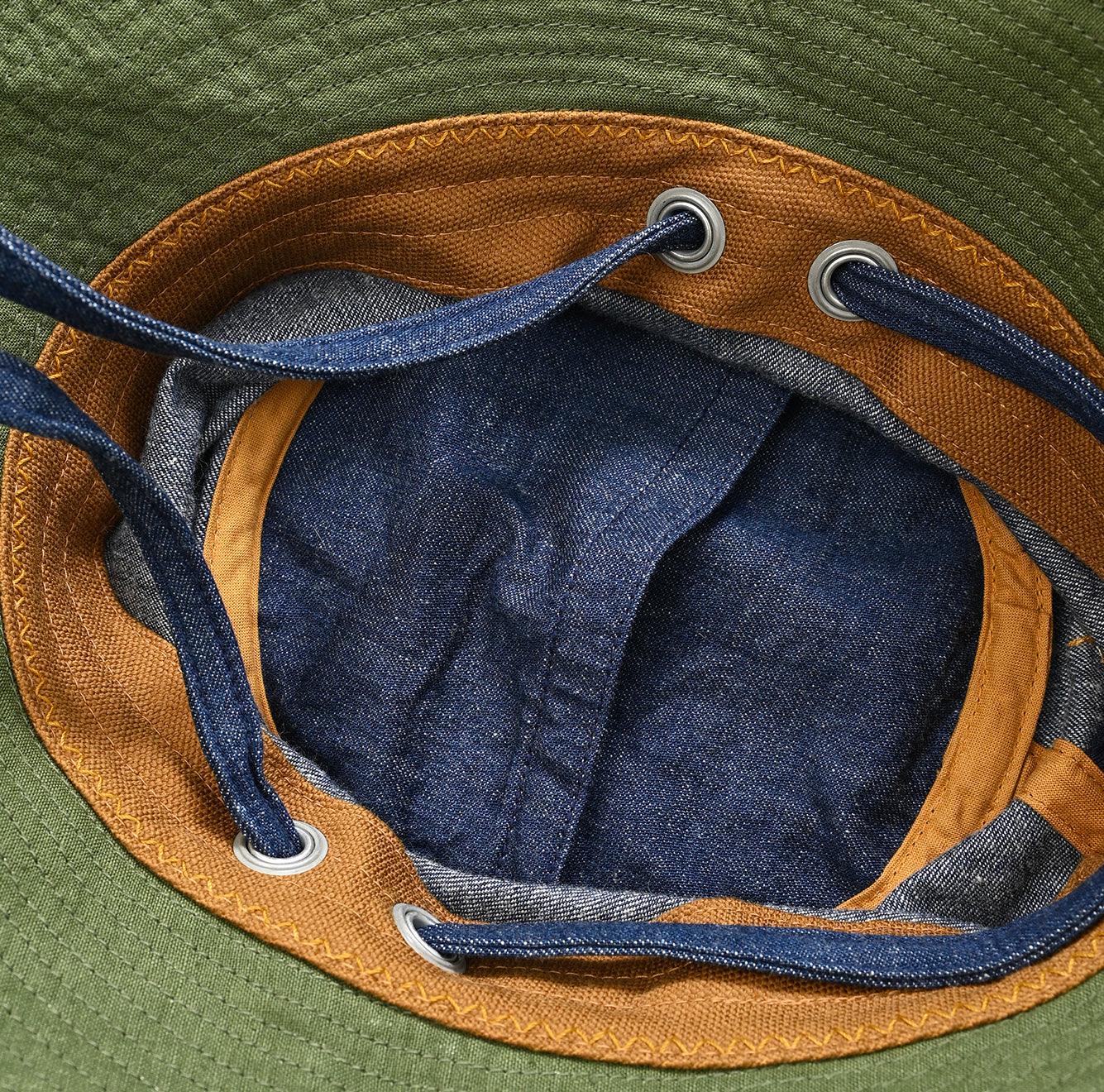 Size guide
IN CENTIMETER
SIZE
INNER
CIRCUMFERENCE
CROWN
BRIM
WIDTH
01 - S
60
7
9
02 - M
62
7
9
IN INCH
SIZE
INNER
CIRCUMFERENCE
CROWN
BRIM
WIDTH
01 - S
23.60"
2.80"
3.50"
02 - M
24.40"
2.80"
3.60"
Please note that the sizes listed above are standard.
There may be a slight size deviation depending on the product.
Country Original / Material
PRODUCT NUMBER:50690152
COUNTRY ORIGIN:JAPAN
MATERIAL:COTTON 100%