Regular price
$798.00 USD
Regular price
$798.00 USD
Sale price
$798.00 USD
Unit price
per
Sale
54 inch is a super big size created without the constraints of traditional sizing.This extraordinary piece pushes the boundaries of size options, inviting you to embrace a bold and daring style. Whether you cinch it at the waist for a unique and fashion-forward look or simply adore the allure of oversized garments, this size is a must-try for those who crave a statement-making wardrobe. Step away from the usual and explore new avenues of fashion with this 54 inch jeans that guarantees a fresh and exciting style experience.
Taking inspiration from vintage denim, we embarked on a journey of trial and error to create the 5-pocket denim design. What resulted was a denim fabric woven with thick, rugged threads, using an astonishingly thick 6.5 thread count. The uneven texture of the fabric gives it a distinct character, showcasing a charmingly irregular fading effect. It was this desire to recreate such a denim masterpiece that led us to christen it "Futatabi 6.5".
We invite you to experience the remarkable comfort and unique color palette of this denim, meticulously woven using Zimbabwean cotton. Embrace the sensation of wearing denim that exudes timeless elegance while evoking a sense of nostalgia.
Discover 45R's jeans manufacturing stories
here
.
SIZE GUIDE
MATERIAL
View full details
Futatabi6.5 Sorahikohime Kageironando Zyu 54in
Regular price
$798.00 USD
Regular price
$798.00 USD
Sale price
$798.00 USD
Unit price
per
Sale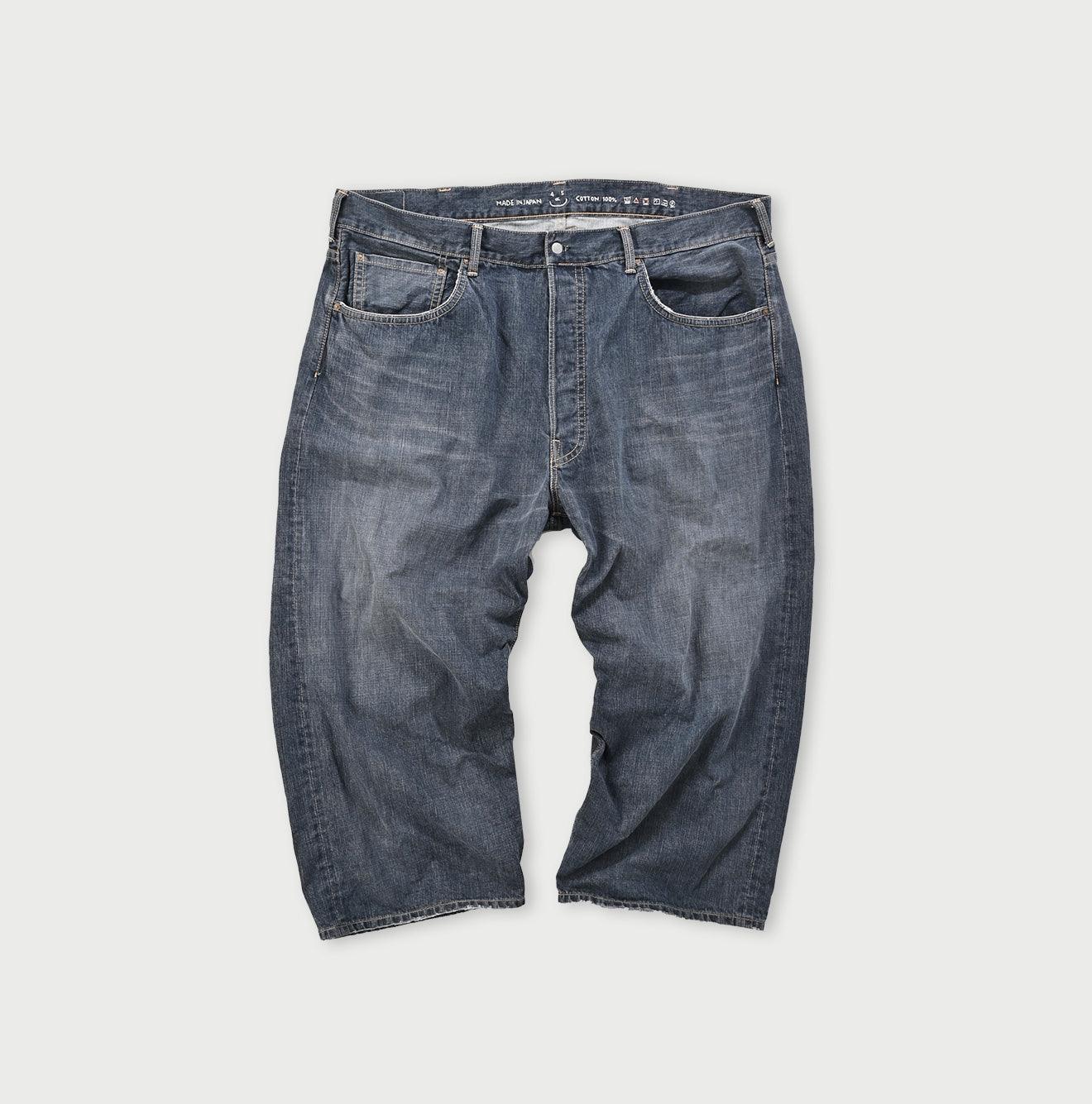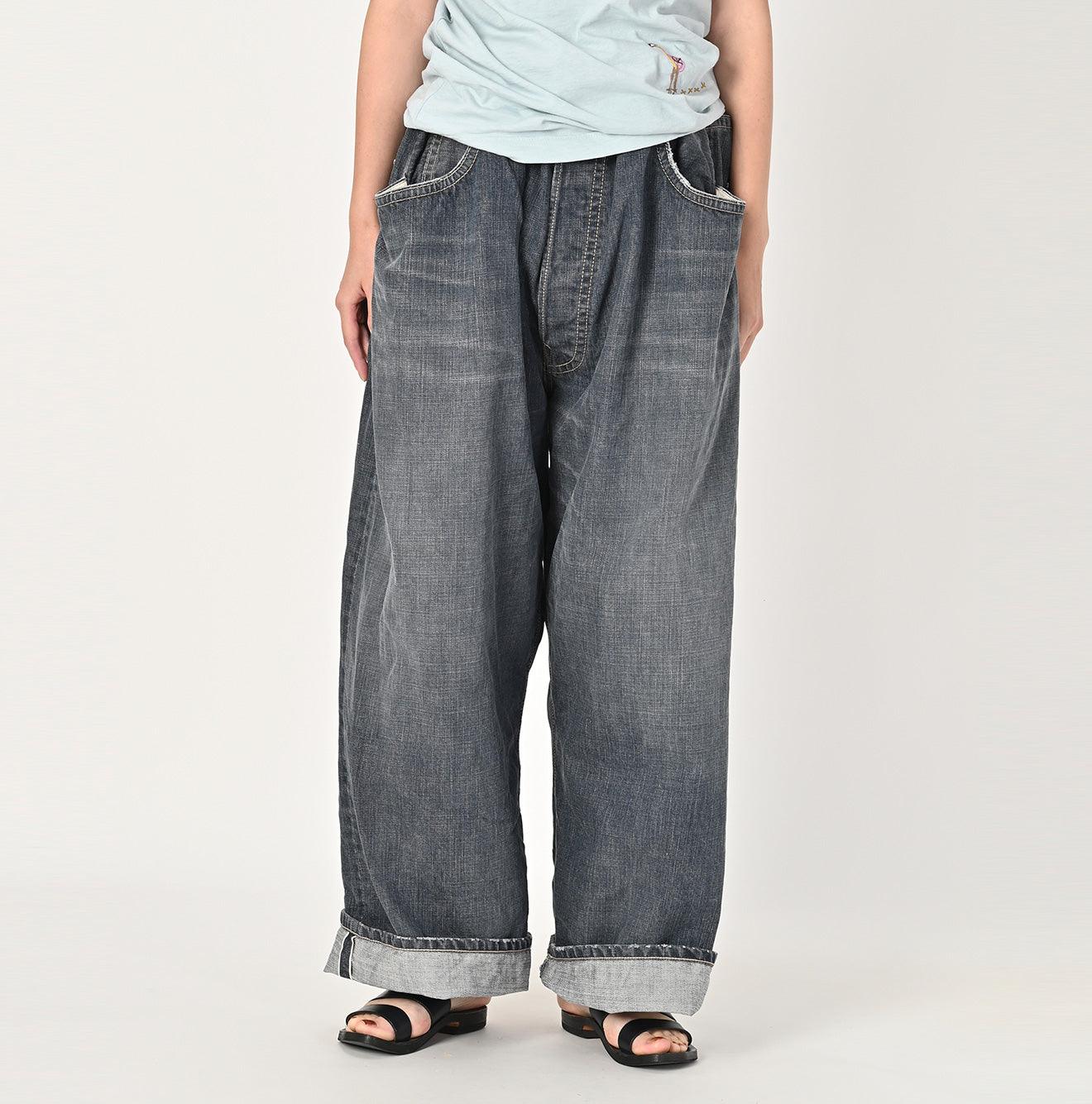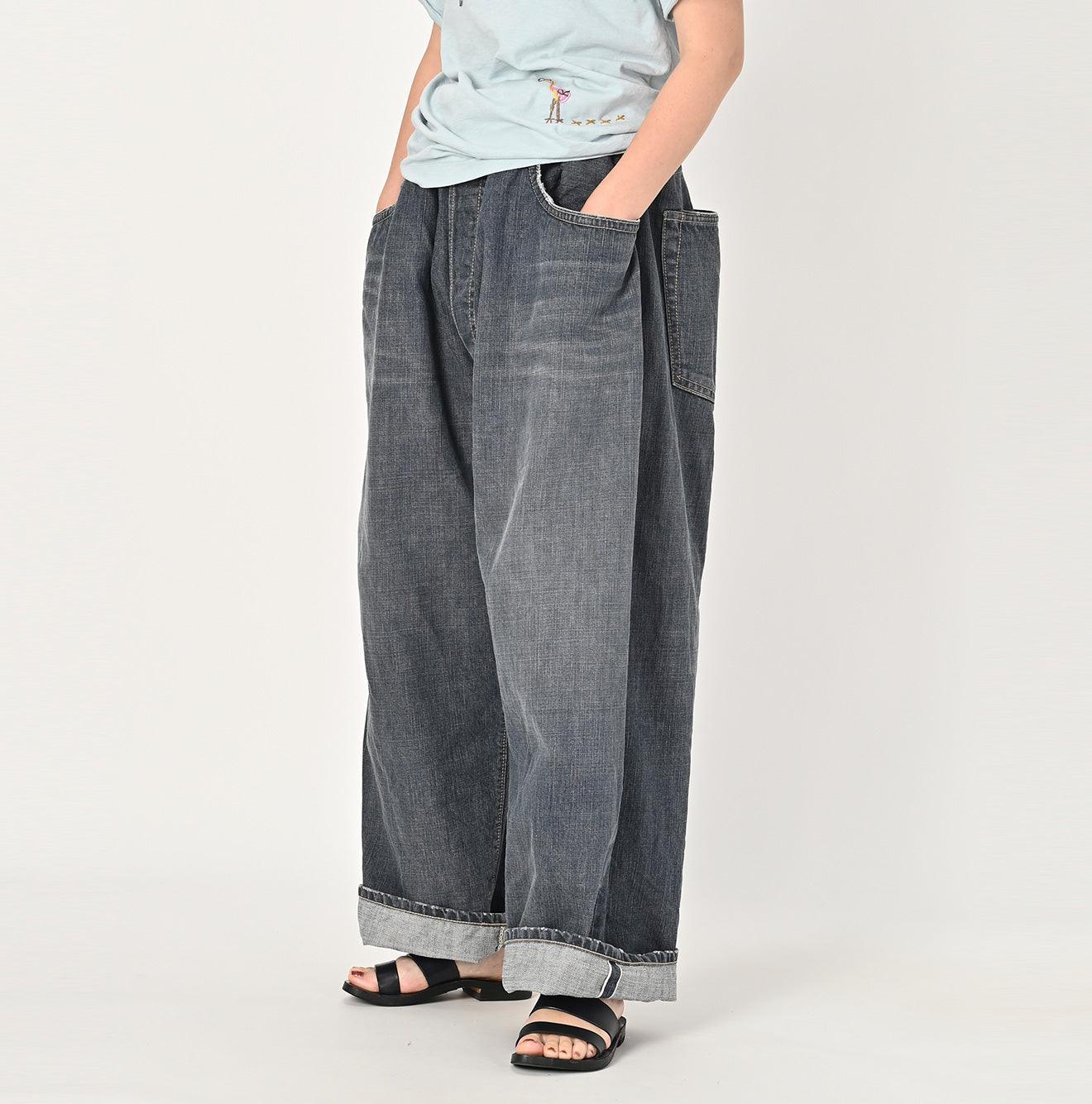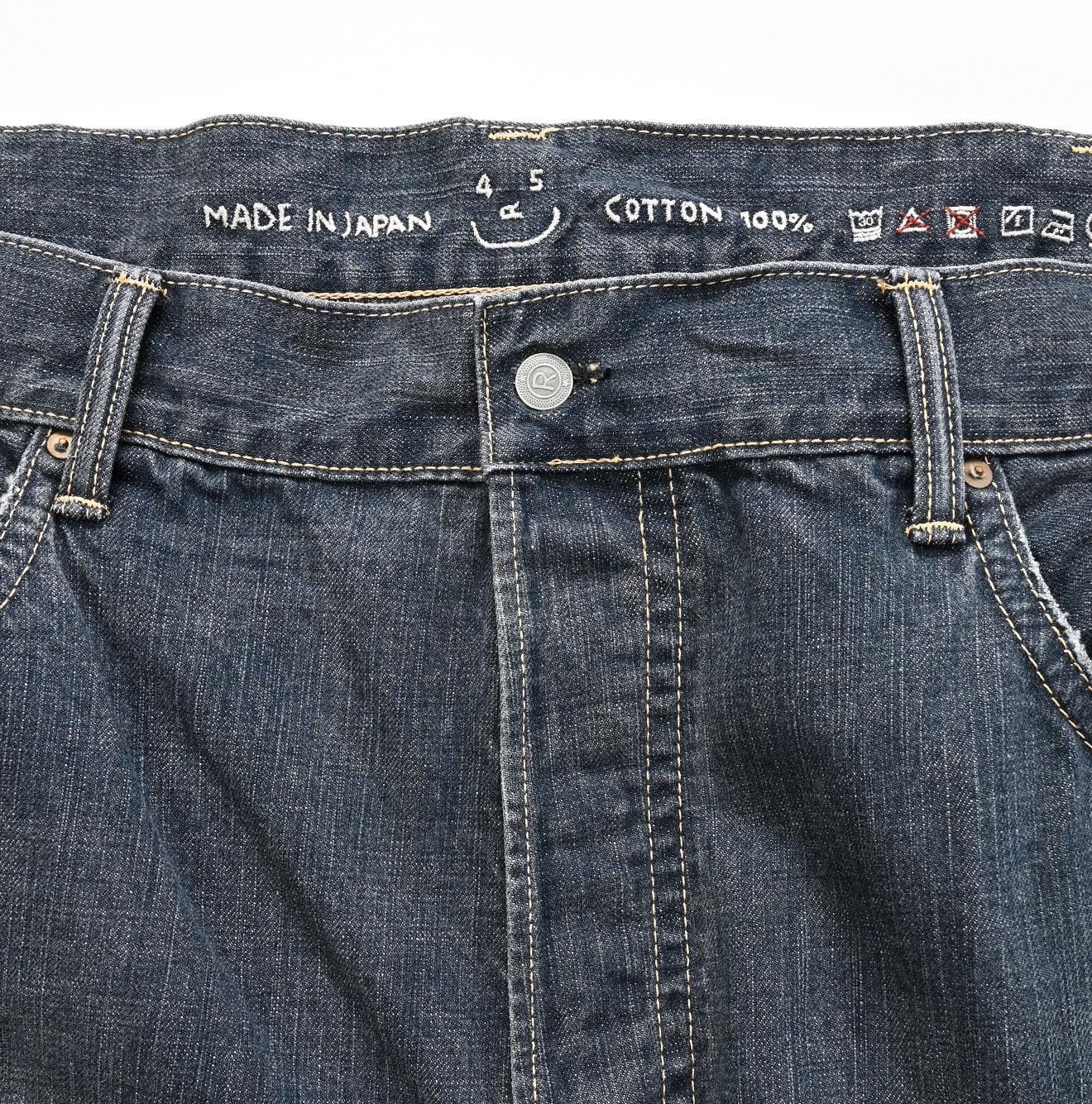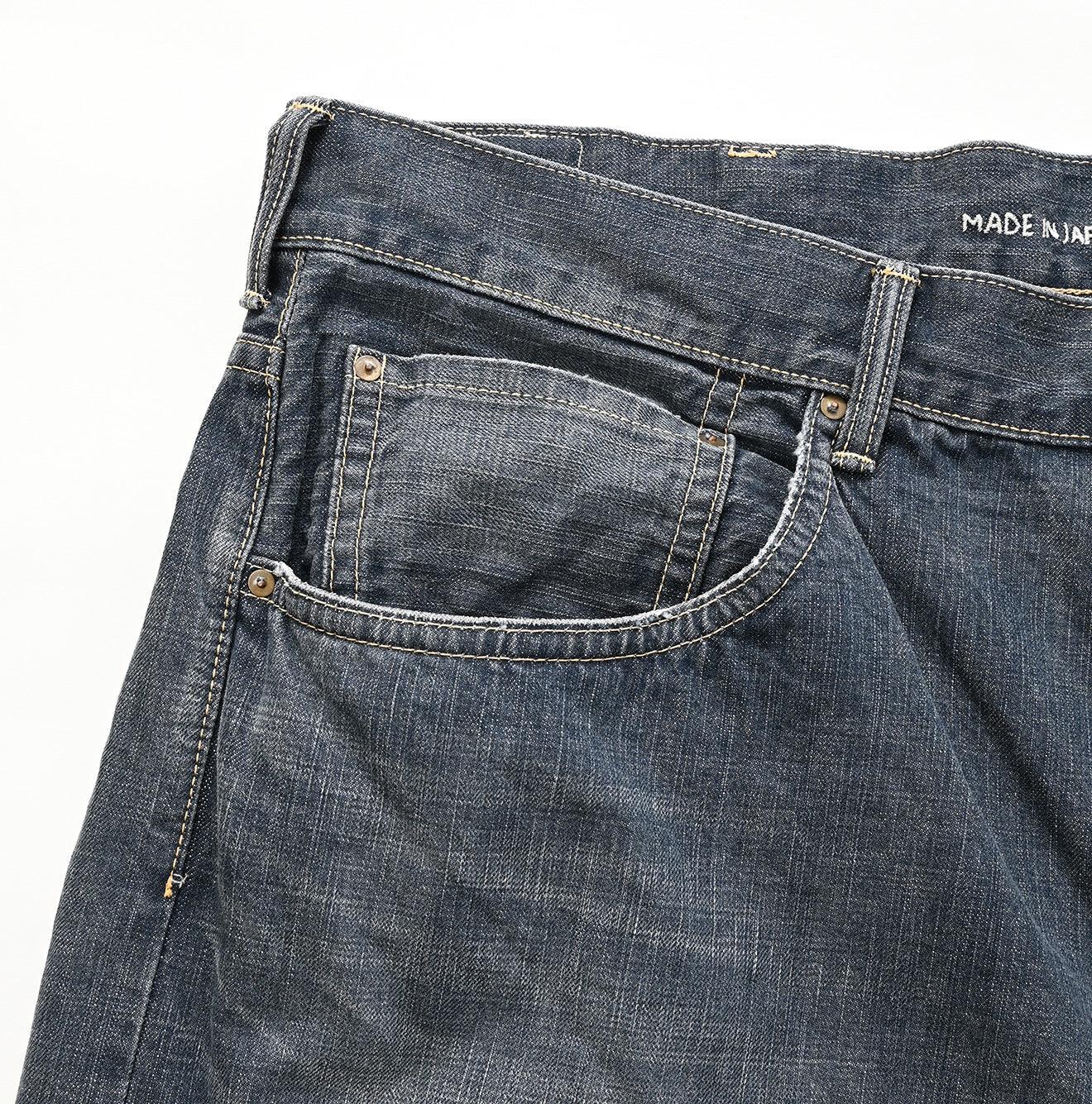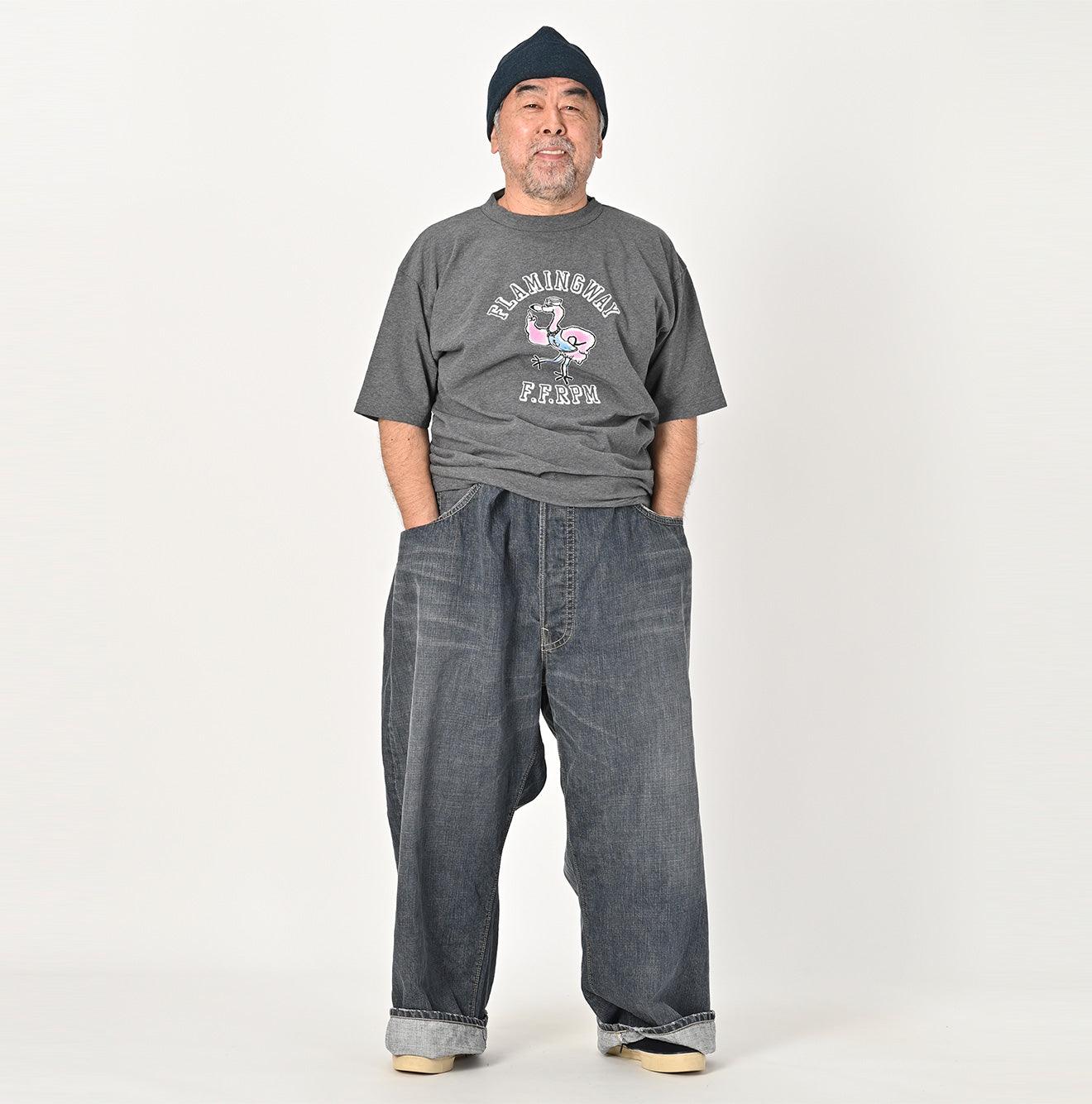 Size guide
IN CENTIMETER
           
SIZE
     
WAIST
     
HIPS
     
FRONT
RISE
     
INSEAM
THIGH
WIDTH


HEM
WIDTH



                      
09 – 54in
     
140
     
174
     
41
72


51
34
                       
IN INCH
           
SIZE
     
WAIST
     
HIPS
     
FRONT
RISE
     
INSEAM
THIGH
WIDTH


HEM
WIDTH

                      
09 – 54in
     
55.10"
     
68.50"
     
16.10"
28.30"


20.10"
13.40"
         
  MODEL HEIGHT 170cm (5'7")
  WEARING SIZE 15 –54 in.
  MODEL HEIGHT 180cm (5'11")
  WEARING SIZE 15 – 54 in.

 Please note that the sizes listed above are standard.
There may be a slight size deviation depending on the product. Please refer the size chart shown below.


Country Original / Material
PRODUCT NUMBER:50760172
COUNTRY ORIGIN:JAPAN
MATERIAL:COTTON 100%, Parts: horse leather
The color gently fades over time due to the natural characteristics unique to indigo dye. Please wash by itself or with similar colors. Cherish your indigo products just like our beloved bunny friend, and enjoy them while being mindful of the following points of caution.